Best Party and Event Rentals in Rosharon, TX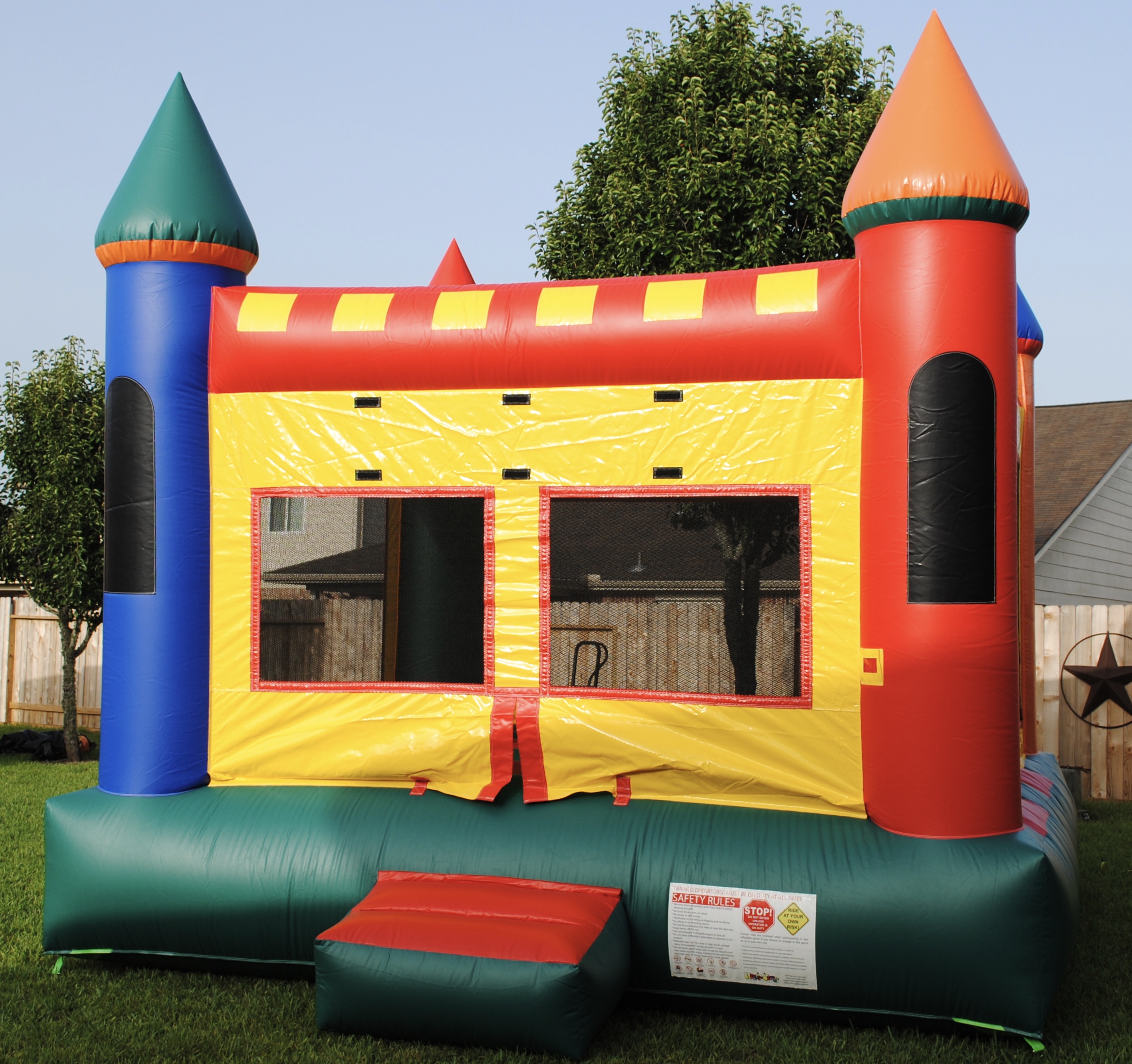 Bounce House Rentals Rosharon

Inflatable bounce houses are a party rental favorite in Pearland. We have plenty of affordable options to choose from with over 60 themes.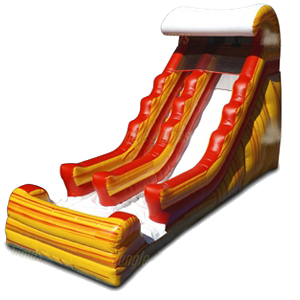 Water Slide Rentals Rosharon

Inflatable water slides bring real fun to the summer months in Pearland. We have waterslides ranging from 13 - 22 ft tall to accommodate all ages.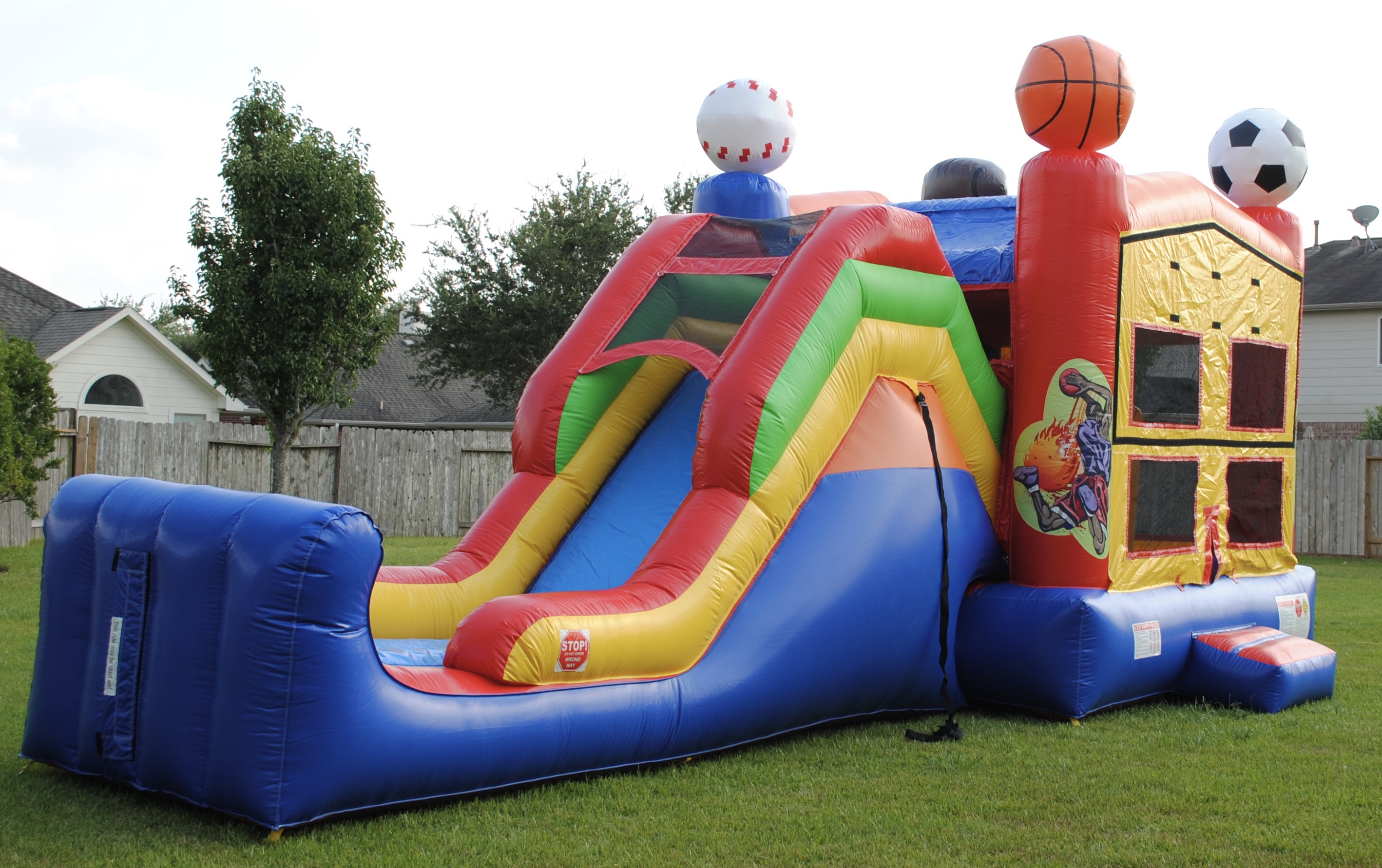 Party Rentals of Rosharon

Looking for an inflatable bouncer upgrade? We have combo bouncers that bring in extra features to the basic bounce house. Bounce and Slide with these fun inflatables.
Are you interested on a rental company in Rosharon, TX? The best trustworthy event rental company is Party Rentals of Houston. We will manage all your event needs and details, so you will enjoy your event to the fullest; feel your next adventure as never before. Party Rentals of Houston will always provide outstanding facilities to all clients in Rosharon TX, and abroad.

Since the first day, in 2017, we thought of offering the best service and provide it with safety measures and clean rentals to make your event memorable. We know the best way to do it is by giving a wide range of party rental options and let you choose what your desire wants.

We are a private owned company, with a specialized team, which will love to assist you in every need, detail and provide alternatives for you to choose. We will prepare the event rental as you thought about it. We offer the best-personalized staff service for the organization of your event, which will support you in every step of the event.

Our event options are diverse in logistics and size, like weddings, business meet-up, family gathering, church festival, school carnival, birthday party, etc. In addition, we have more than 30 themes for you to choose, and many options of inflatables party rentals, water slide rentals, bounce house rentals, and more. We guarantee everything is consciously cleaned after each usage, and meticulously controlled to assure clients safety. We always work with absolute professionalism before, during and after each event.

So, give us a call, reserve a spot for your next event with Party Rentals of Houston, and give us the chance to make your special day, even better. CALL US RIGHT NOW AND RESERVE!

Inflatables Party Rentals Rosharon, TX
Party Rentals of Houston guarantees a smile and a wonderful time, if you choose this option. We thought about you and we do not care if you are an adult or kid; we have inflatables for all ages. Our selection includes inflatables with obstacle courses, slip and slides, bounce houses, and much more.

Our specialty is to assure the clean up of the entire set up after every usage. We take our time to make sure everything is hygienic and ready for another event. Bounce House Rentals Rosharon, TX, guarantees to engage the whole party in joining the fun, and feel the experience at every moment. We treat all your guests as our own, and we give them the best attention and service possible.

Contact us at Event Rentals in Rosharon, TX. For any upcoming event with inflatables, we have everything you need and more to surprise you.

These inflatable rentals will give a lot of interactive fun to all the attendees of the party. Our inflatables are all cleaned thoroughly and then set-up by our professionals to ensure the safety of your guests.

You can look at the variety of inflatables we have in store for you and then choose the one that comforts you the most for your upcoming event.
Bounce House Rentals Rosharon, TX
We have the biggest collection of Party Rentals in Rosharon, TX. An extensive range of inflatables, more than 30, that characterizes the company as the leading enterprise in the county. We always promise to our clients unique experiences and give them the liberty to choose the bouncer they think will appeal the most to the whole party. Regardless of what you choose, we know, and our mission remembers us, that the most important thing is to have kids and adults enjoy to the fullest for plenty of time.

We offer you personalized options for any event you are planning to have. From children's birthday parties, up to corporate events. We have bouncing equipment for everything, no matter the size of the event. Our professional staff will customize everything to the clients needs and requirements. Bounce House Rentals Rosharon, TX, guarantees full commitment to the completion of the event and happiness of the customer.
Combo Bounce House Rentals in Rosharon, TX
Our combo bounce house rentals includes some add-ons for bounce houses, with options like 4n1, 5n1 or 7n1. This means not just jump inside an inflatable, but if you want, we can incorporate extra entertainment with slides, pool balls, shoot hoops, climb walls and ladders as well as other elements. With the finality of engaging your guests to participate inside the bouncer and enjoy it for additional time. Additionally, our inflatables are customized according to the weather. We know we are the best event rentals in Rosharon, TX, and we want you to experience it too.

Wet/Dry Combo Bounce Houses
Either if you want a summer party or an awesome water slide as part of your combo bounce house rental, Party Rentals of Houston can give you plenty of wet/dry options for you to choose. Our Water Slide Rentals Rosharon, TX, guarantees all the safety measures, hygiene protocols and the best adventure for your guests. We know children, specifically, getting pleased with climbing and descending water slides on a sunny day. Our water action-pack bounce houses will recreate a small water park customized, as you want.

Water Slide Rentals Rosharon, TX
Are you planning a party this summer? A party never seen before? Were your guests will not get bored? Were they will be gratified and cheerful? DO NOT WORRY! Party Rentals of Houston has all covered!

We assure your guests will be pleased and enjoy your whole party. Our water slide rentals Rosharon, TX are recognize to be the best in the sector, with guaranteed new equipment, always using freshwater, with strict cleaning protocols and the best safety and protection measures for any customer who wants to use them. We have slides for all ages, from 13 ft. for little kids, up to 22 ft. for teenagers and adults.

Our options for scheduled occasions in winter, spring or any rainy day are dry slides. Party Rentals of Houston provides this type of slides, so in unfavorable weather conditions, you can still organize your event and produce the same feelings of enjoyment of summer, especially in kids. Obviously, our professional team will guide you and customize the set-up for the occasion, with the finest details.
Obstacle Course Rentals Rosharon, TX
We offer this groundbreaking possibility to add joyful and friendly competitive moments in you event. We consider the best option to use obstacle course rentals in events like birthdays, corporate teamwork meetings, church festivals, school fairs, etc.; were guests remain engaged throughout the event.
We identify our obstacle course rentals in Rosharon, TX, to be very popular and wanted among all ages. We offer an extensive selection of obstacle courses for any occasion, no matter the size or type of event planned. Our obstacle courses have diverse areas to slide, dig, bounce, crawl, climb, with different themes and environments for your guests to feel cheerful.

Concession Rentals Rosharon, TX
In our party rentals in Rosharon, TX, we propose additional indispensable and required equipment to keep guests cheerful and the party in high spirits. They go from concessions to carnival games, interactive sports games, yard games and any type of extra entertainment you need. In specific, our concession rentals category offer equipment that includes, funnel cake makers, frozen drink machines, cotton candy machines, hot dog makers, snow cone machines and popcorn machines.
Dunk Tank Rentals Rosharon, TX
Our specialized team will assist you to include our best dunk tanks rentals in Rosharon, TX, in your party or event. Normally, our dunk tanks are used to start pleasant experiences and friendly competitions between all guests, to entertain in events of fundraising or charitable nature and corporate teamwork activities.

The experience of viewing your partner, boss, friend, senior, family member or colleague dive in and get super wet, wakes up the interest of the crowd to participate in the essential matter of the event. Either if they need to donate money, or understand how to strengthen some skills and competencies at work, dunk tanks catch these emotions and transform them into joy and desire to participate. Order our dunk tanks inside event rentals in Rosharon, TX, and witness it!
Table and Chair Rentals Rosharon, TX
Party Rentals of Houston has everything for your event. We know that every special occasion needs to have refreshing beverages and delicious food if not, it is incomplete. We have an excellent catering service and equipment precise for any meeting. From a corporate gathering, wedding, or birthday party, to a concert or sports event. Just contact us and ask for table and chair rentals in Rosharon, TX.

If you need food and drinks, you need chairs and tables for people to sit, eat, drink and chat. Party Rentals of Houston gives you a variety of options, sizes, and shapes of chairs and tables. Our chairs are durable and highly comfortable, and the tables are rectangular or round, perfect for any available space. We assure our team will work hard to match these ornaments to the visuals of your event.

Why Choose Party Rentals of Houston in Rosharon, TX for Your Event Rental Needs?
We offer a complete package of event rentals in Rosharon, TX, with equipment and inflatables for all types of events and gatherings. Our professional team will organize a perfect event making the client be satisfied with the services provided.
Clean Inflatables
Party Rental for Houston comprehend the customers disappointment having rented a dirty and unsanitary inflatable that risks the life of the guests. Our cleaning protocols guarantees all safety precautions. We assure all inflatables after every use are washed carefully, even between two consecutive events.
Superior Customer Service
We are the only event rentals in Rosharon, TX that offers a quick, efficient, reliable and high-quality superior customer service. We always check our clients will not suffer any type of problem before, during and after an event. Our team assist clients beyond their desires to make their special occasion as flawless as possible. We promise our friendly staff will help you to manage the entire event. They will suggest the best options to fit your requirements and assure the wellness of your guests.
Party Rentals of Houston distinguishes in Rosharon, TX for having customer satisfaction as their priority, with top-notch customer service and offering quality over quantity.
Wide Selection for Party Rentals
Party Rentals of Houston offers an extensive selection of inflatables and rental equipment for any type of event. We know you are looking always for the finest option, and our event rentals in Rosharon, TX are certainly the best in fulfilling your requirements. Check out our 30 different themes that fits fantastic for any type of event, including yours!
Availability
Party Rentals of Houston made a friendly website for customers to access easily all the features from any electronic device. We offer a safety and convenient online booking and reservation system to access our party rentals in Rosharon, TX. The steps to purchase an event rental are easy to follow. Visit our website, look for the rentals you prefer, check their availability for the required, and then press the click button to proceed with booking details.
Privately Owned and Administered
We are a private owned company, operating locally since 2017. We do not work with intermediaries or other companies to give any type of service. If you book any equipment from us for your event, we assure Party Rentals of Houston own all supplies. Our company characterizes for being trustworthy, creative and having the vest customer service than any other event rentals in Rosharon, TX. ORDER US TODAY!
Exclusive Deals for Special Customers
Customer satisfaction is our priority. Party Rentals of Houston has deals for new and usual customers. We offer exclusive discounts for customers who trust and have used our services previously. If you are new to us, do not worry! We welcome new clients to check out special discounts on each event rentals.
Party Rentals of Houston sends a special thanks to Rosharon military staff and emergency authorities for their incredible work, and we reward clients who support them.
One-Stop Event Shop
We are your one-stop event rentals in Rosharon, TX. We know people hassles when they have to go from place to place to book equipment for an event, since they do not offer all the equipment. In Party Rentals of Houston, we have all the necessary arrangements for your special occasion.
We have water slides, bouncers, tables, chairs, food processing machines, dunk tanks, obstacle courses, and many different inflatables, catering services and much more. GIVE US CALL! Tell us what you are planning to do, from a school fair, birthday party, wedding or wedding anniversary, to a church event, corporate gathering or concert, and leave the rest to us. In Party Rentals of Houston, we handle everything professionally and effectively, with top-notch new facilities to create significant impact on your guests.
We Deliver Fun to You
We deliver services of high quality in different locations near Houston which include
Missouri City
,
Sugar Land
,
Fresno
,
Riverstone
,
Arcola
,
lowa Colony
,
Rosharon
, and surrounding areas. If you have questions about delivery, send us a message.