Are you planning on hosting an event in Missouri City, TX but you do not have an idea how to spice it enough to make it memorable? Look no further than Party Rentals of Houston.

We are an all-inclusive, private company that was established in 2017, renowned for our professionalism, and reliability. At Party Rentals of Houston, we put our customers needs first by offering exceptional services to suit your event needs. We prioritize your safety by providing a wide range of clean and secure rentals to make your event unforgettable.

With a highly experienced team at Party Rentals of Houston, you do not have to worry about anything, we got you covered. You can trust us to organize an extraordinary event for your wedding, business meet-up, family gathering, church festival, school carnival, birthday party, a picnic or a weekend playdate. We promise to make your important day even more special with our wide range of party rentals to entertain your guests throughout.
Party Rentals of Houston has more than 30 themes for the clients to choose from. If you are not sure about the themes you would like to use, do not fret. Our expert staff will guide you through to the end to make sure you get the party of a lifetime.

Customer satisfaction is our goal and you can count on us to deliver our high-standard rental on time. Our specialized team ensures you are well covered and you can trust us to make sure you have no setbacks before, during, and after the event. Our professionalism speaks for itself from the quality equipment we provide for your event. We do not take client safety for granted and we can guarantee that our inflatables and equipment are meticulously cleaned and sanitized after each usage.

If you want your next event to be an exceptional one, we welcome you to explore our comprehensive range of event and party rentals. If you are stuck between choices, our team will give you expert advice on how to choose the correct theme. If you already have a theme that suits your occasion, we urge you to make a reservation right now.

At Party Rentals of Houston, you can never go wrong with our wide selections of rentals. We offer high quality, secure equipment that suits your needs to make your event entertaining, special, and memorable. Scroll below to check our selection to help you make an informed decision.
Best Party and Event Rentals in Missouri City, TX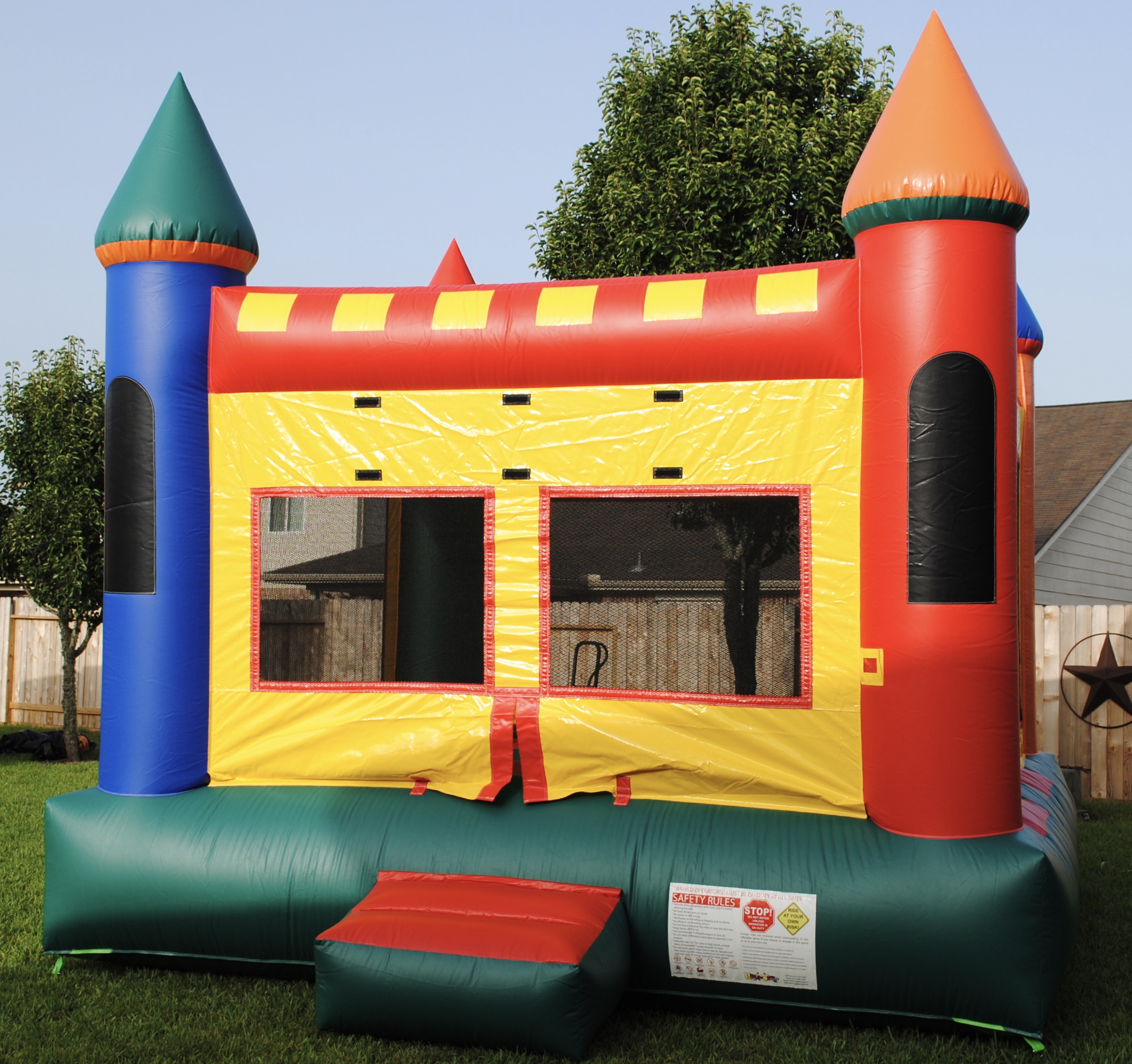 Bounce Houses
Inflatable bounce houses are a party rental favorite in Pearland. We have plenty of affordable options to choose from with over 60 themes.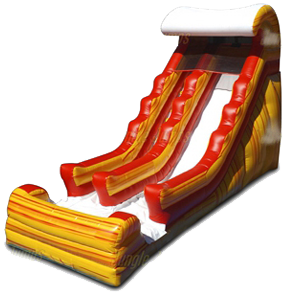 Water Slides
Inflatable water slides bring real fun to the summer months in Pearland. We have waterslides ranging from 13 - 22 ft tall to accommodate all ages.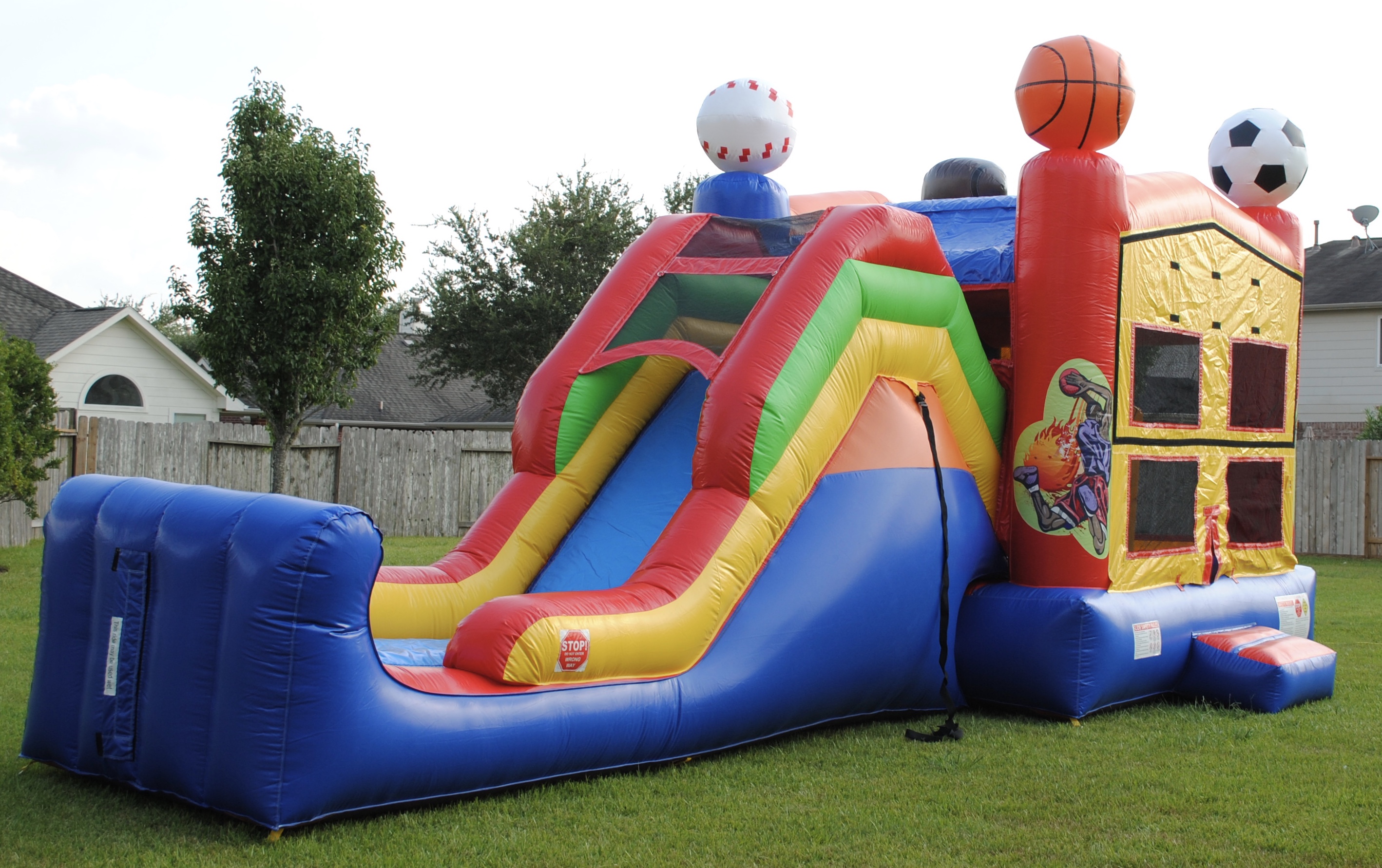 Combo Bouncers
Looking for an inflatable bouncer upgrade? We have combo bouncers that bring in extra features to the basic bounce house. Bounce and Slide with these fun inflatables.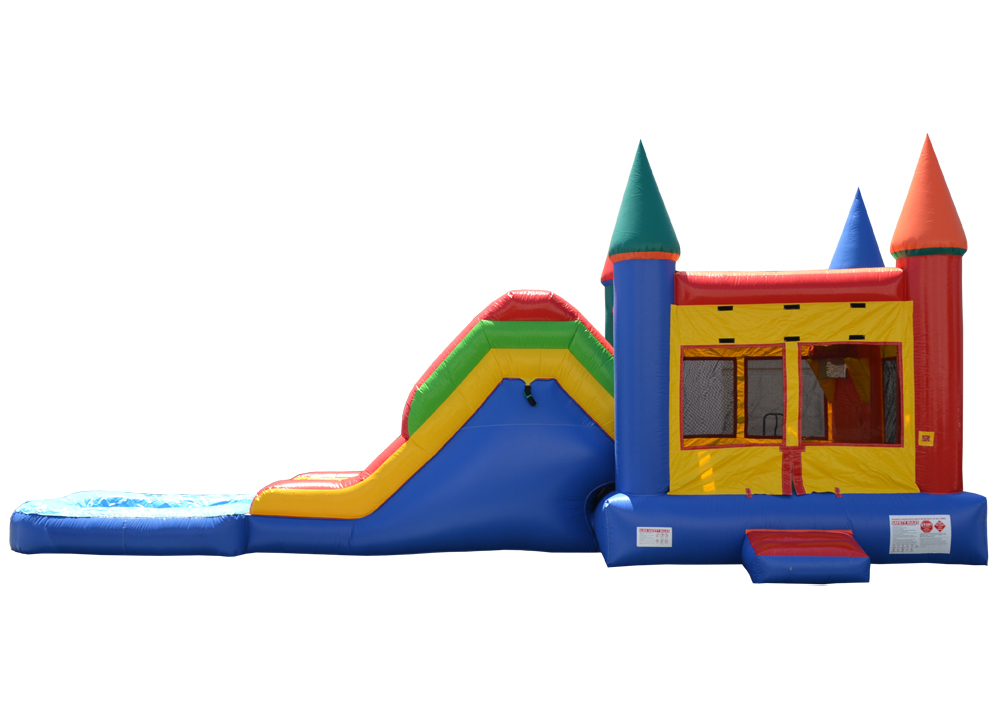 Wet/Dry Combos
Need a combo bounce house with a water slide during the summer? Browse the most unique water combos available in Pearland.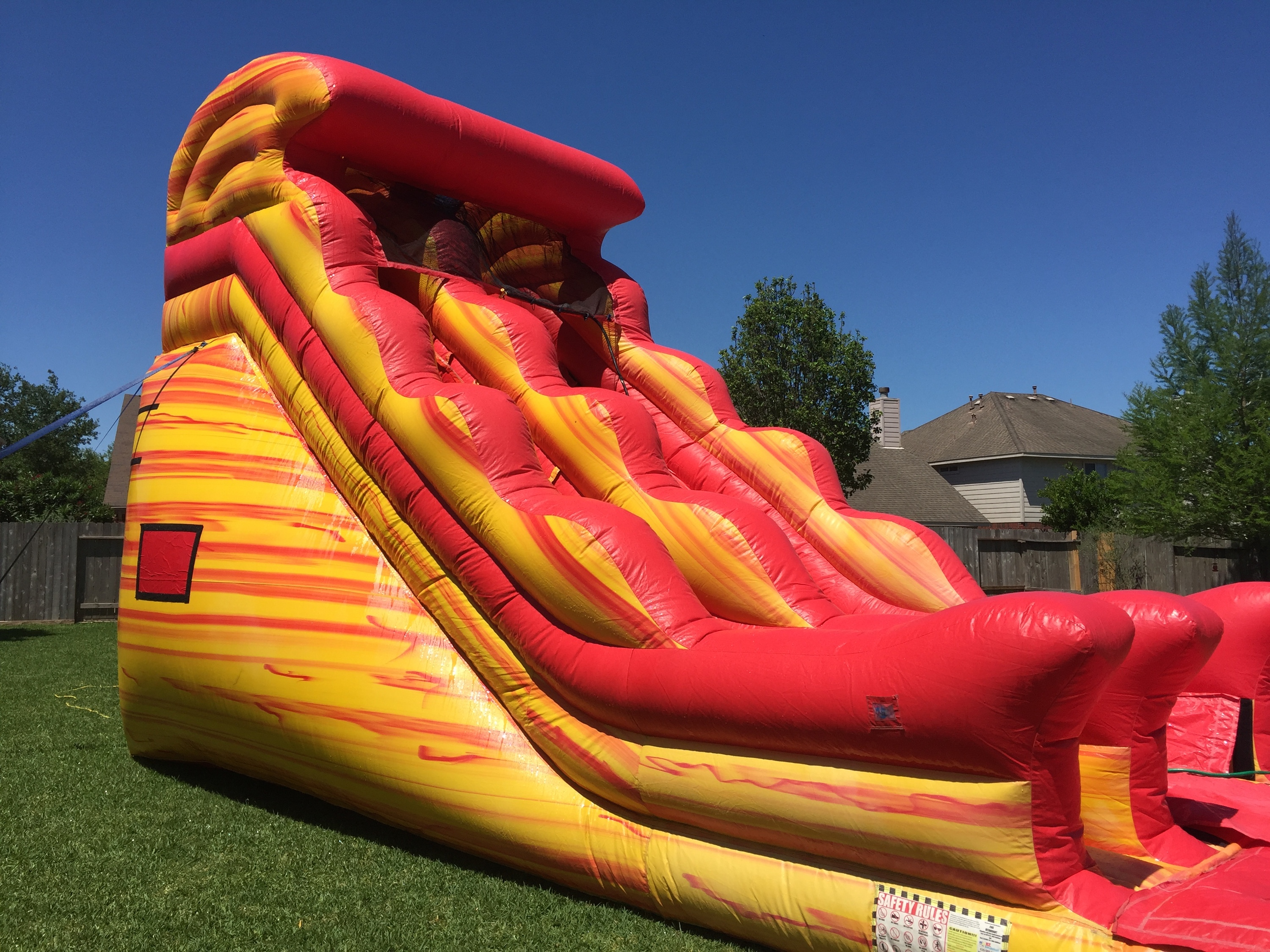 Dry Slides
Too cool for a wet slide? Don't worry, we have plenty of inflatable dry slide options to choose from. It can be a stand alone dry slide or a bounce and slide combo.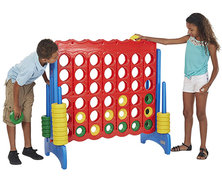 Interactive Games
Interactive sports games combine some friendly competition with a little healthy activity. We have plenty of options to choose from.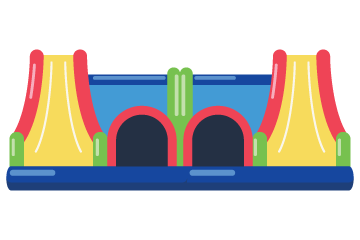 Obstacle Courses
Inflatable obstacle courses are a great choice for school events with large crowds with options from 30 - 100 ft long full of fun and adventure.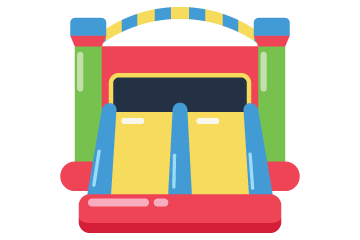 Slip n Slides
An inflatable slip n slide brings more fun to the playing field when combine with some warm weather. Take the plunge down the 36 ft dual lane slide!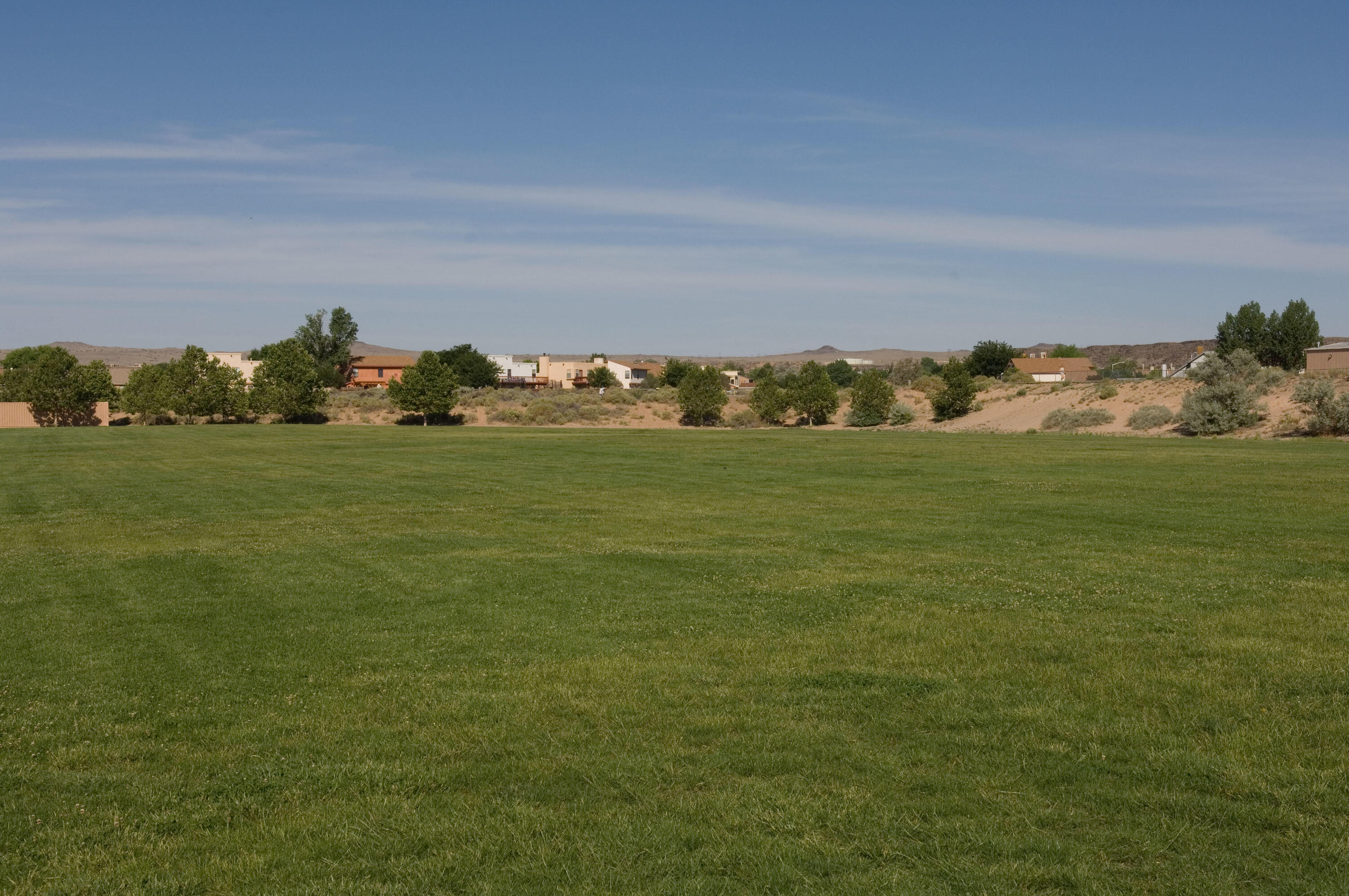 Dunk Tanks
Fundraiser anyone? Get in line to take a chance at your boss, teacher or coach with our dunking booth.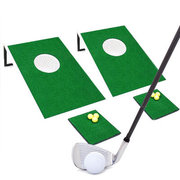 Carnival Games
Have your own carnival with our inflatable carnival game options and interactives.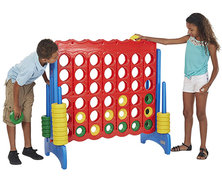 Yard Games
Giant yard games are a perfect add-on to your inflatable rental. We have giant versions of the popular classic games.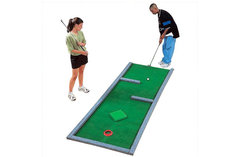 Tables and Chairs
Looking for a place to sit down and put your food on? We have banquet tables and commercial grade folding chairs.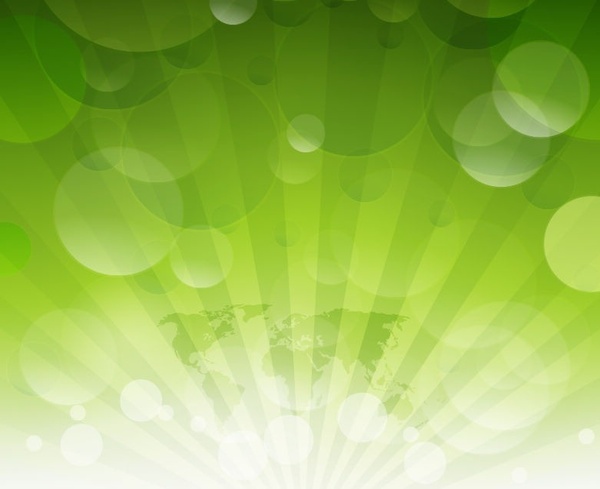 Concessions
Need some tasty treats for your guests? We have popcorn, sno kones and cotton candy just for that!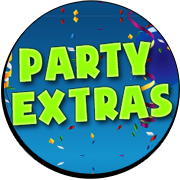 Party Extras
No need to look for all the add-on rental items, we have everything you need for a one stop shop!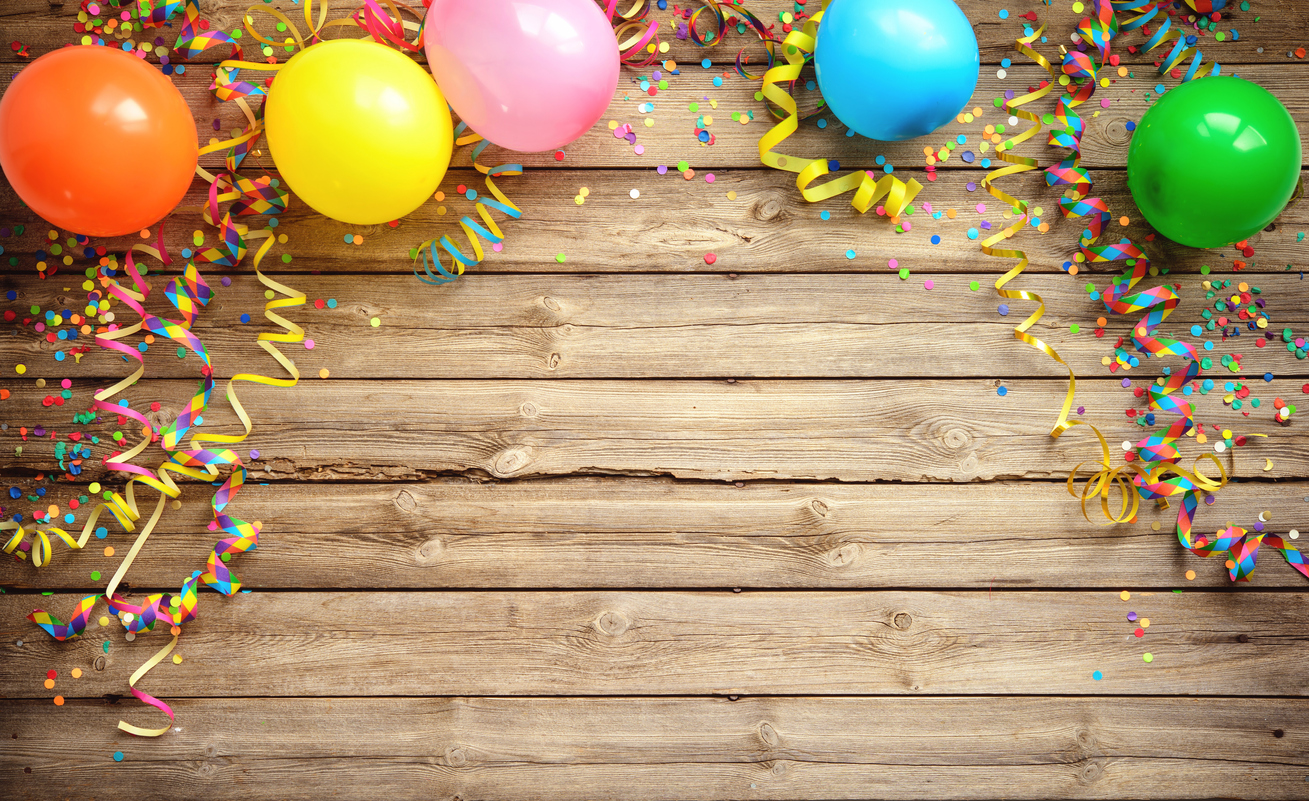 Photo Booths
Premium selfie station photo booth with tons of props and backdrops in 3 different packages.
Inflatables Party Rentals Missouri City, TX
Do you want your guests to have the time of their lives? With Party Rentals of Houston, we can make that a reality. We pride ourselves on providing the absolute best inflatable party rentals in Missouri City, TX. We have an extensive variety of inflatables that includes Obstacle Courses, Slip And Slides, Bounce Houses, and much more. Whether you are an adult or a child you can rest assured you will not lack anything.

At Bounce House Rentals Missouri City, TX, we will rock your party with a two-fold feature that is safe and secure. Your guests will have an engaging time that will leave them wanting more. Quality and safety are assured because we clean the entire set thoroughly after every usage. Our well-trained staff ensures that your guests are treated with the highest level of respect, whether adults or kids. Our customer service is exceptional and your guests are treated as part of our family.

If you are planning for an upcoming event, contact us at Event Rentals in Missouri City, TX. We put your needs first and offer you the best rentals that will make your event to remember. You cannot go wrong with our event rentals because they are of the highest quality, health safety and security are adhered to. We promise to give your guests the ride of their lives.

Bounce House Rentals Missouri City, TX
The largest collection of party rentals distinguishes Bounce House Rentals Missouri City, TX, from the rest. We facilitate our customers with an extensive range of inflatable bounce house rentals in Missouri City, TX. With a wide variety of more than 30 themes, you can pick a bounce house that matches your style and one that will appeal to your guests.

Whatever name you want to call the bouncer of your choice- bounce house, bouncing castle, jumping castle, bouncer, bouncy castle, jumping jack, moon bounce, moonwalk, jump ÃÃâÃâ¹Ãâ¦Ã¢Å"nÃÃâÃâÃâ bounce, spacewalk- it means only one thing for the kids: endless hours of wild gleeful fun. Remember, happy kids, equals more productivity.
If you are planning a school fair or your child's birthday party, Bounce House Rentals Missouri City, TX ensures the provision of interactive, productive fun. Be it a backyard birthday party or a huge school or corporate event, we have bouncing equipment to cater for all kinds of events.

We invest in the latest, highest quality bounce houses in Missouri City, TX to make sure you are well-catered for. We offer customized themes to put a smile on your kidÃÃâÃâÃâs face. From cartoon characters to other customizable themes, our professional staff will customize the theme according to your requirements to make your kid the popular one on the block.

Combo Bounce House Rentals
If you want some add-ons to your bounce houses, try combo bounce house rentals. Apart from a lot of jumping space, kids also get more extensions to play from such as a slide, climbing features, shooting hoops all inside the unit. This ensures your kidÃÃâÃâÃâs safety and makes it easy to track their movement. Sweet, right?

Well, that is not all. Our combo bouncers come in a variety of features with the main options being 4 in 1, 5 in 1, and 7 in 1. The event rentals in Missouri City, TX assortments of combo bouncers are perfect for any kind of party. We ensure that the kids get the most delightful entertainment of their life.

With our combo modules, the kids bounce in the central area, climb walls and ladders, shoot hoops, slide, and have enough moving space without the risk of injury. Our inflatables are all-inclusive, with the slide and bounce combo inflatables that are customized according to the weather. Order event rentals in Missouri City, TX today, and experience the most exhilarating party of your life.

Wet/Dry Combo Bounce Houses
Are you looking for water slides for your summer party? Do you want to add an awesome water slide to your bounce house fun? Water Slide Rentals Missouri City, TX are here to provide you with the best options of wet and dry combos.

We all know how much children love to play in the water. We offer wet and dry combo bouncers where your kids can jump, bounce, and use the spell-binding water slide feature to maximize their fun. Nothing beats playing in the water on a hot summer day.

If you are planning a party this summer, questions like how to keep your guests interested should only yield one answer: A water slide from the Water Slide Rentals in Missouri City, TX. Summer days can be scorching hot, and too much heat turns you into a sweaty, lazy mess. With our water slides, you can be assured that your guests will keep cool and stay entertained throughout the party.

We have a wide selection of water slides for all types of events. The height of the water slides ranges from 13 feet to 22 feet so that everybody feels included in the merry-making We take your safety very seriously, and we guarantee maximum protection for all of your guests.
If you have a winter or spring party, worry not. We have the option of dry slides that, when attractively set up by our professional team, will make the unfavorable weather feel like summer. Party Rentals of Houston provides dry inflatable slides that offer wild entertainment to the guests.

Water Slide Rentals Missouri City, TX
As an expert on party matters, Party Rentals Houston advises you to incorporate a water slide at your party if itÃÃÃâÃÃâÃÃâs summertime. What better party than a party which keeps you entertained and cool throughout with these inflatable water slides! We promise to turn your party into a hit with this rented water slide that will give your guests hours of safe and clean environment in the sun.

Our inflatable slides come in all sizes accommodating any space you want to hold your party on. The height of these water slides varies from 13 feet to 22 feet tall. Our priority is your and your guestÃÃÃâÃÃâÃÃâs safety so be assured that all our slides are safe even for the smallest kids.

Still, if the weather is not appropriate for a water slide, Party Rentals Houston offers a vast collection of dry slides as well for you to choose from. We highly believe that that at least weather should not be decisive of whether you are going to enjoy your party or not.

We bring you the dry slides for seasons that are appropriate for outdoor slides but not realistic for water slides. Our tall slides assure entertainment of your entire guest's list, be it a toddler or an adult, who can resist a fall from the slide.

Obstacle Course Rentals Missouri City, TX
Kids love to compete. It sharpens their brains and makes them more productive. The obstacle course rentals are the best choice for these competitions. Party Rentals of Houston's Missouri City, TX offers a wide variety of obstacle course rentals that make it intriguing to watch kids try to outsmart one another in the competitions. This keeps the guests entertained, and the beauty of it is that they are not limited to just kids. Obstacle courses are popular among all age groups.

Obstacle Course Rentals Missouri City, TX offers a wide range of obstacle courses that match every occasion. Whether it is a 17 feet rock climb or a 70 feet extreme obstacle challenge, everyone is included in the fun so that one feels left behind. You can choose to slide, dig, bounce, climb or crawl. The choice is yours but one thing is for sure, you will have a lot of fun doing it.
Concession Rentals Missouri City, TX
Our exciting party rentals add cheer, interaction, competition and fun to your parties to make them more intriguing and engrossing. From concessions to carnival games, interactive sports to yard games, we offer engaging interactive moments that bring joy and togetherness to your guests. The fun never stops.

We have a wide variety of concession rentals options ranging from the irresistible funnel cake maker to a frozen drink machine. Our concession rental equipment keeps you fed and hydrated with a variety of snack machines such as frozen drink machines, cotton candy machines, hot dog makers, Sno Kone machines, and popcorn machines.

Dunk Tank Rentals Missouri City, TX
If you are planning a fair or a charitable event such as a fundraiser, a dunk tank is a must-have. The experience of being dunked into the water is second to none. Our experts can help you kick start your upcoming event with Missouri City, TX tank rentals. Besides the exhilaration of being dunked, dunk tanks initiate healthy competitions and allow your guests to mingle and get to know each other.

Dunk tanks are perfect for all age groups as they are clean and safe. The dunkee plunge is a sight to behold because everyone is willing to be the next participant in a jam-packed queue just to watch the breathtaking plunge. Order your dunk tanks from the Event Rentals in Missouri City, TX now for the unforgettable dunking experience.
Table and Chair Rentals Missouri City, TX
It is said that the way to a manÃÃâÃâÃâs heart is through his stomach. The same is true for a woman and child. An event cannot be complete without food and refreshments. To have food, you need to have catering equipment like tables to place the food on, and chairs for your esteemed guests. That is where Table and Chair Rentals Missouri City, TX comes in. Party Rentals of Houston brings you a variety of catering equipment in different sizes and shapes to suit your requirements. We match your theme colors to maintain the aesthetic of your event.

Table and Chair Rentals Missouri City, TX offers affordable, hassle-free, reliable, clean and safe equipment to match the standards you have set for your event. We offer comfortable, durable chairs and a wide range of selection of rectangular and round tables to suit your space. We make sure that our customers are satisfied with the equipment we offer because customer satisfaction is our number one priority.
Why Choose Party Rentals of Houston in Missouri City, TX for Your Event Rental Needs?
We are all-inclusive event rentals in Missouri City, TX. We set the bar high by providing quality, secure equipment and inflatables for all events. We have in place, a dedicated team of professionals who will stop at nothing to ensure flawless execution of your events. We offer services that you will not find anywhere else in Missouri City, TX. To highlight some of the strong points we are renowned for:
Clean and Safe Inflatables
A dirty inflatable is not only nauseating but also risks the life and health of your guests. Party Rentals of Houston has put in place a set of high-standard safety precautions to make sure the security of your guests is guaranteed. Moreso, We make sure all our inflatables are thoroughly cleaned and sanitized after every usage. We do not comprise on quality, safety, and cleanliness.
Superior Customer Service
We have top-notch customer service from our experienced customer care representatives who make sure that:
Our customers do not suffer any setbacks during the events.
We provide high-quality customer care services to our clients. We answer all questions in line with the customersÃÃâÃâÃâ requirements and advise them on the best course of action.
We offer quick, efficient, and reliable services. This gives customers confidence in us.
We are always available for consultation through one on one conversations or on our online platform.
We give quality over quantity. We do not compromise on quality.
Planning a function can be a daunting task but with our friendly staff, you can be confident that we will help you execute a smooth event. This will help your stress levels flatline, thus allowing you to fully enjoy your special day. We give sound advice on the best inflatables and equipment that will entertain your guests and make your party the talk of the town.
Customer satisfaction is our priority. Party Rentals of Houston offers quality customer services and ensures the safety of your guests.
Wide Selection for Party Rentals
Party Rentals of Houston offers an extensive range of inflatables and rental equipment that is best suited for all events. If you are looking for the best quality, safest and most secure variety of event rentals in Missouri City, TX, our assortments are adaptable for different sizes and types of events, and you can be assured of making the right choice by choosing us.
Children are a bit choosy when it comes to the selection of party rentals, and with over 30 different themes and customizations, we are confident that your child will have a theme to choose from. Our quality inflatables cater to all kinds of events be it a rooftop party or a massive gathering. Be confident in the fact that we will not let you down.
Flexible Availability
At Party Rentals of Houston, we have an up-to-date online booking system that allows you to reserve your inflatables from the comfort of your home. We provide quick and effective ways for the clients to reach us through our website. We offer accessible and convenient online booking of party rentals in Missouri City, TX. Visit our website to check the availability of rentals. If they are available for your event date, press the button to proceed with your booking details.
Privately Owned and Administered
Party Rentals of Houston is a privately owned company that has been operating locally since 2017. This means that you do not go through middlemen or third parties, you deal directly with us. This means that when we offer mediocre services, we lose clients, therefore, we lose our credibility. That is why we guarantee you exemplary services. We are trustworthy, creative, reliable, professional, and more sought after than other event rentals in Missouri City, TX. Order us today and get ready for the greatest rental experience of your life.
Exclusive Deals for Special Customers
We offer exciting deals for our customers as a way of showing our gratitude to our existing clients, and those who have previously worked with us. We also reward clients who support our Missouri City Military Staff and Emergency Authorities. Customer satisfaction is our priority, and new customers are welcome to check out the special discounts on our event rentals.
One-Stop Event Shop
We are your one-stop event rentals in Missouri City, TX. We have all the event rentals you need for your special occasion. Is it not more convenient and time-saving to go to the one-stop-shop for all your rentals than to visit a variety of shops for one event rental? With Party Rentals of HoustonÃÃâÃâÃâs wide range of event rentals such as all kinds of inflatables, water and dry slides, catering equipment, concession machines, and so much more, you are well-covered. With us, satisfaction is guaranteed.
With Party Rentals of Houston event planning has never been easier. For school fairs, birthday parties, weddings or church events, we got you.
We Deliver Fun to You
We deliver services of high quality in different locations near Houston which include
Missouri City
,
Sugar Land
,
Fresno
,
Riverstone
,
Arcola
,
lowa Colony
,
Rosharon
, and surrounding areas. If you have questions about delivery, send us a message.