Best Party and Event Rentals in Iowa Colony, TX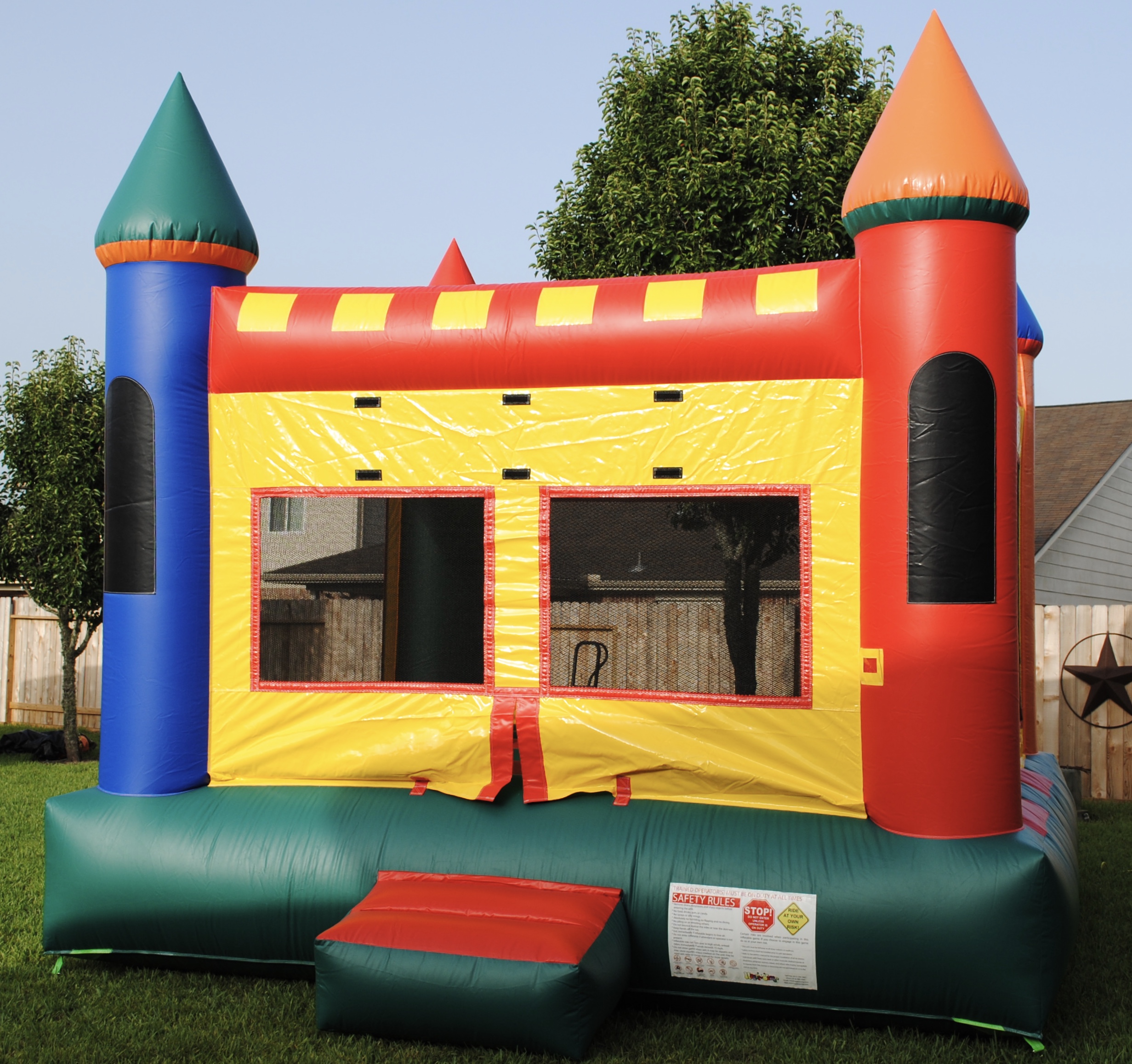 Bounce House Rentals Iowa Colony

Inflatable bounce houses are a party rental favorite in Pearland. We have plenty of affordable options to choose from with over 60 themes.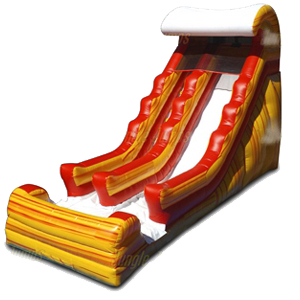 Water Slide Rentals Iowa Colony

Inflatable water slides bring real fun to the summer months in Pearland. We have waterslides ranging from 13 - 22 ft tall to accommodate all ages.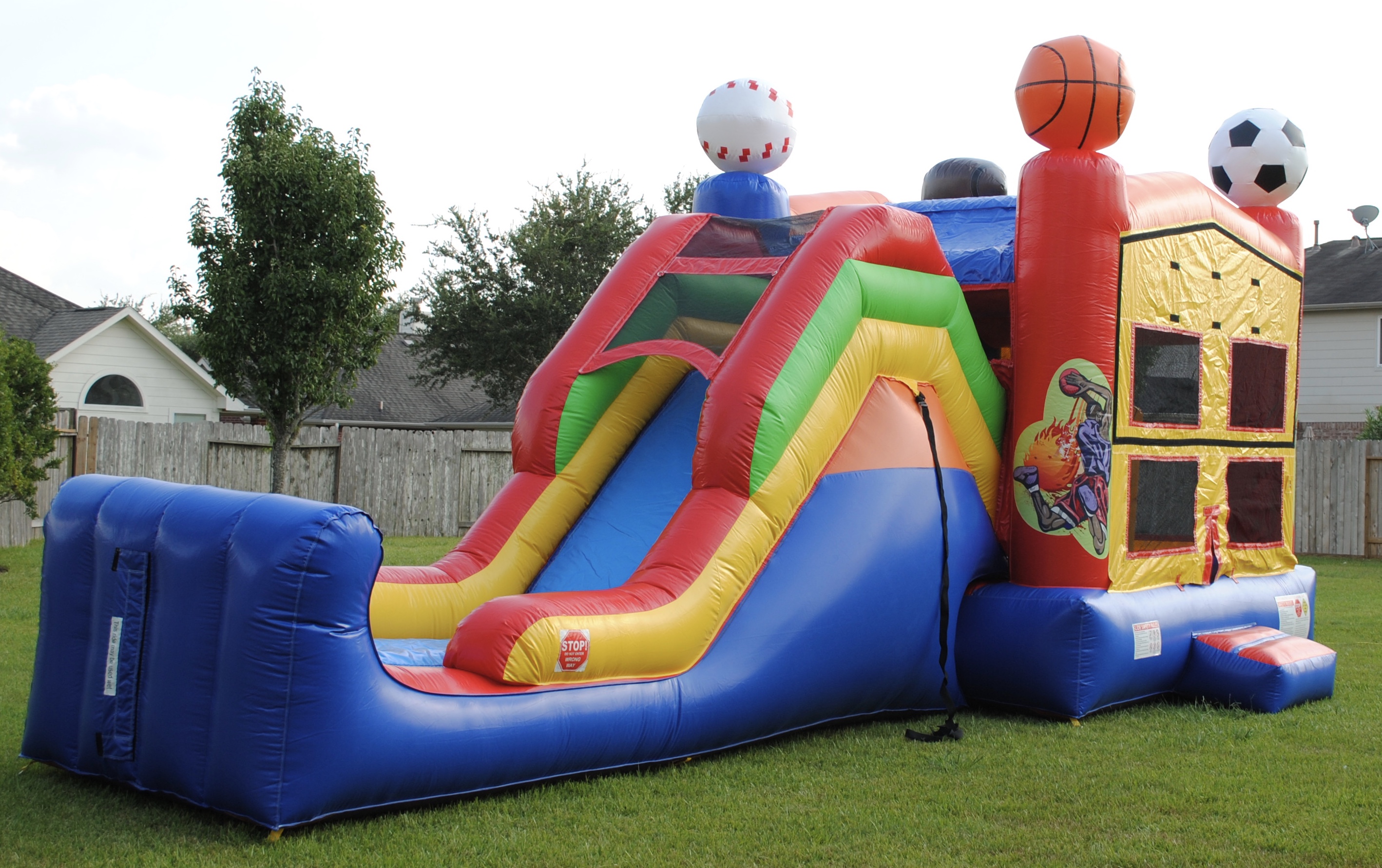 Party Rentals of Iowa Colony

Looking for an inflatable bouncer upgrade? We have combo bouncers that bring in extra features to the basic bounce house. Bounce and Slide with these fun inflatables.
A memorable event calls for us! We are Party Rentals of Houston in Iowa Colony, Texas. We are here to make your party memorable by handling all the rental stuff you need.

We have been satisfying our customers since 2017 in Sienna Plantation and surrounding areas. We are rated by our customers as one of the best event rentals in Iowa Colony. The list of rentals we offer is everything that a party can demand in a safe and clean condition.

Party Rentals of Houston staff is friendly and provides you an expert opinion on choosing the equipment that would perfectly suit your demand in terms of quality, variety, and sizes. Be it a wedding, a corporate event, a church festival, a company picnic, a school fair or a birthday party, you can relax by trusting us to handle everything smoothly.

We have a wide variety of thirty different themes, so you will have a great deal of choice to choose the one that best defines your event. And if at any time you find yourself lost, don't worry! Our expert and knowledgeable staff would be always happy to assist you.


We highly regard our customer's safety and make sure our inflatables and equipment are hygienically cleaned after every use. You can expect a hitch-free experience with us as we follow punctual on-time deliveries with professional set-ups.

So, if you want your event to be a hassle-free one, you are welcome to make an appointment with us today. You can also make use of the extensive list of party rentals in detail first to clarify all ambiguities before placing your order!
Inflatables Party Rentals Iowa Colony, TX
Party Rentals of Houston specializes in inflatables in whole Iowa Colony, Texas. Our collection of inflatables for a fun-party is based on obstacle courses, slip and slide, and bounce houses. What child can say no to a fun of an inflatable at a party?

These inflatable rentals will give a lot of interactive fun to all the attendees of the party. Our inflatables are all cleaned thoroughly and then set-up by our professionals to ensure the safety of your guests.

You can look at the variety of inflatables we have in store for you and then choose the one that comforts you the most for your upcoming event.

Bounce House Rentals Iowa Colony, TX
Get the biggest collection of Bounce-House rentals at Party rentals Houston in Pearland Texas. We bring you sixty different themes to choose from the bouncers that you think your guest would love and remember.

Whether you choose a bouncer, bounce house, bouncing castle, bouncy castle, jumping castle, jumping jack, moon bounce, moonwalk, jumper or a spacewalk, one thing is for sure; long and healthy time for kids.

If your event is aimed for the kids or you are expecting a lot of kids in the party, renting a bounce-house is a sure way to keep the kids entertained for hours. We offer bouncers that can fit any area, be it a small backyard holding a birthday party or a huge corporate event.

Wet/Dry Combo Bounce Houses
Iowa Colony Texas can get very hot in the summer, so you might want to incorporate some water fun in your bouncer. We have a variety of water-slides for you and your little ones to make use of the party to its fullest.

The Wet/Dry combo bouncers will combine the vast jumping area that the kids are sure to love with an additional surprise for the kids. A surprise slide that is a water slide! To your amazement, you can turn your bounce house into a mini water park for countless hours of entertainment in the sun.

Water Slide Rentals Iowa Colony, TX
As an expert on party matters, Party Rentals Houston advises you to incorporate a water slide at your party if it's summertime. What better party than a party which keeps you entertained and cool throughout with these inflatable water slides! We promise to turn your party into a hit with this rented water slide that will give your guests hours of safe and clean environment in the sun.

Our inflatable slides come in all sizes accommodating any space you want to hold your party on. The height of these water slides varies from 13 feet to 22 feet tall. Our priority is your and your guest safety so be assured that all our slides are safe even for the smallest kids.

Still, if the weather is not appropriate for a water slide, Party Rentals Houston offers a vast collection of dry slides as well for you to choose from. We highly believe that that at least weather should not be decisive of whether you are going to enjoy your party or not.

We bring you the dry slides for seasons that are appropriate for outdoor slides but not realistic for water slides. Our tall slides assure entertainment of your entire guest's list, be it a toddler or an adult, who can resist a fall from the slide.
Obstacle Course Rentals Iowa Colony, TX
Ready for some good old-fashioned fun and competition at your next event? Consider Party Rentals of Houston's Iowa Colony, TX obstacle course rentals for some fun and exciting action, suitable for all ages.

Perfect for school functions, church events, corporate gatherings, birthdays and more! Renting an obstacle course for your event is a sure-fire way to get all your attendees involved and having fun.
Your experience with us would be a memorable one for the activities we have in store for you. A 17 feet tall rock and climb slide to 70 feet extreme obstacle challenge!

We have several obstacle courses that you can choose from depending on the size and type of your event. Would not you love to see your guests dodging, bouncing and crawling for hours?
Concession Rentals Iowa Colony, TX
Looking for something bigger to make a statement in your circle and stand out for your party? You should try Iowa Colony Texas party rentals to take this party to the next level and make it more happening and lively.

We offer rentals for everything including concessions, carnival games. Interactive spirt games and yard games. Thrill your guests by giving them so many options to entertain themselves from!

Your guests will remember this party for a long time as this party arranged by us would give them the feeling of being at a carnival, what with cotton candy makers, popcorn machines and sno-kone machines.

Table and Chair Rentals Iowa Colony, TX
The next step after you have gotten your tent is to think what should come under it. To make us your one stop party shop, our company also offers Iowa Colony Texas table and chairs rentals.

It is our prime responsibility to make sure that your guests are relaxed throughout the party and they have comfortable place to sit and eat on. We have chairs and tables that suits any budget and any party style. Whether you want rectangle or round table its wholly up to you how you want to set your party area. We are here to guide you with fine tables and clean, reliable and sturdy folding chairs.

Banquets or birthday parties, we have the furniture to outfit any function.

Why Choose Party Rentals of Houston in Iowa Colony, TX for Your Event Rental Needs?
Because we are a one-stop solution for all of your events needs. We look into every tiny detail of your party needs and offer you rental services accordingly. The following are several reasons that our customers are loyal to us and we succeed in customer retention.
Hygienic Inflatables:
We completely understand how much an eyesore, as well as a safety hazard, could a dirty un-sanitized inflatable be. Therefore, we assure you to never have to face a dirty un-cleaned inflatable to your premises. We have a policy of sanitizing all of our inflatables after every occasion.
Un-Matched Customer Service:
We are proud of our previous services in which we have succeeded to deliver seamless and very smooth services that have always proven to be above the customers expectations.
We completely understand how hectic planning an event could be and how big of a nightmare it could turn into if anything goes wrong; from planning to the furniture, to the lack of entertainment and the bad or undercooked food. So, except for the food, we promise to take the burden of it as far as possible and make the event such that your guest would be talking about it for years to come.
We can guarantee the customers satisfaction as we have 100% trust in our team and equipment. Our relationship with the customer and the priority we pay to the safety our customers need is something that gives us an edge over our competitors.
Wide Range To Choose From:
You would find it difficult to find another place offering all the options to be managed from one head or one team. This reduces the chances of poor correspondence, effectively reducing the chances of any mishap in the event. We, Party Rentals of Houston caters customers for all sizes and types. We are aware of the kids and their tantrums and how picky and stubborn they can at times but our wide range of 60 themes would give them enough variety to choose from. Also, we have all sizes of inflatables to suit your party needs, from a small, get together to large events.
Convenience:
Party Rentals of Houston has a very easy and convenient booking process online. You can also check the dates on which your desired rentals are available so that you can book them instantly without having to wait any further. This is to allow you to feel relaxed as we completely understand your busy schedule and how difficult it could be to arrange for everything manually.
Operated And Owned Locally:
Once you book your rentals from our website you can relax and sit-back as now you are dealing with locally owned and operated companies of inflatable in Iowa Colony, Texas who has been in the business since 2017, helping the residents of Iowa Colony residents organize fantastic events.
Special Discounts:
Because our customers are our priority and their satisfaction is our satisfaction, we provide them with discounts and special offers on renting equipment with us. Whether they be our loyal customers or Iowa Colonys emergency officials personnel, we have special discounts for all.
One Stop-Shop For Your Party:
You have a party. And that entails that you have dozens of to-dos in your bucket list. How would you feel if you had to hire a different company for every single need for your party? A company that can handle the inflatables. A company that can provide some other entertainment, then a company that provides party furniture. And then someone for food. Well, Party Rentals of Houston is your one-stop solution to all these problems who can manage everything in a much economical and efficient professional way. So, then what are you waiting for? If you have a party coming up, or a church function, make sure to rent our rentals for it.
We Deliver Fun to You
We deliver services of high quality in different locations near Houston which include
Missouri City
,
Sugar Land
,
Fresno
,
Riverstone
,
Arcola
,
lowa Colony
,
Rosharon
, and surrounding areas. If you have questions about delivery, send us a message.