Best Party and Event Rentals in Fresno, TX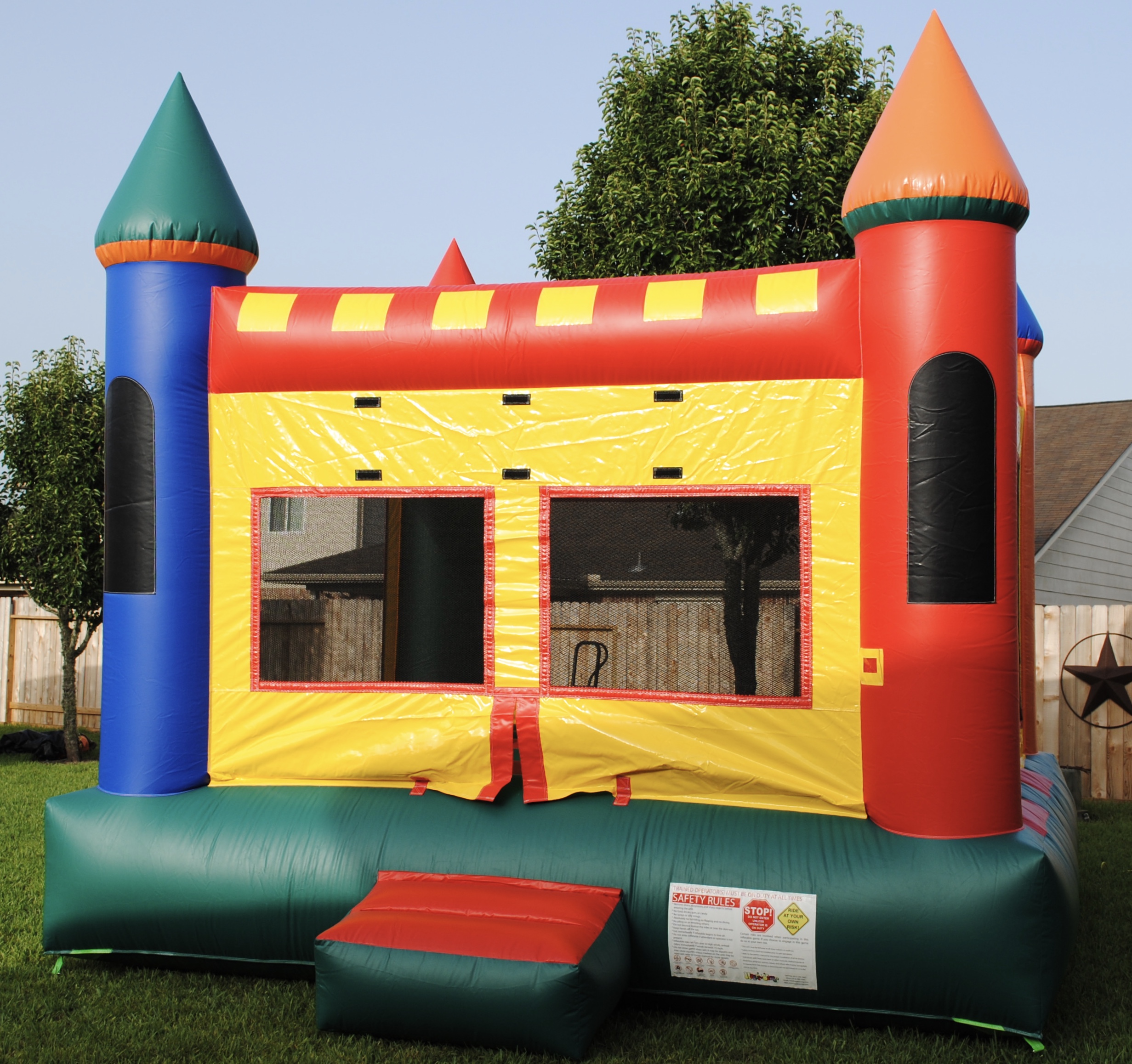 Bounce House Rentals Fresno
Inflatable bounce houses are a party rental favorite in Pearland. We have plenty of affordable options to choose from with over 60 themes.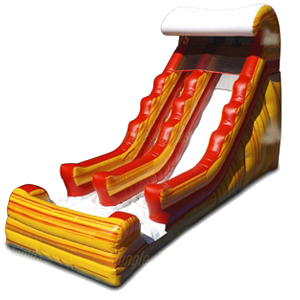 Water Slide Rentals Fresno
Inflatable water slides bring real fun to the summer months in Pearland. We have waterslides ranging from 13 - 22 ft tall to accommodate all ages.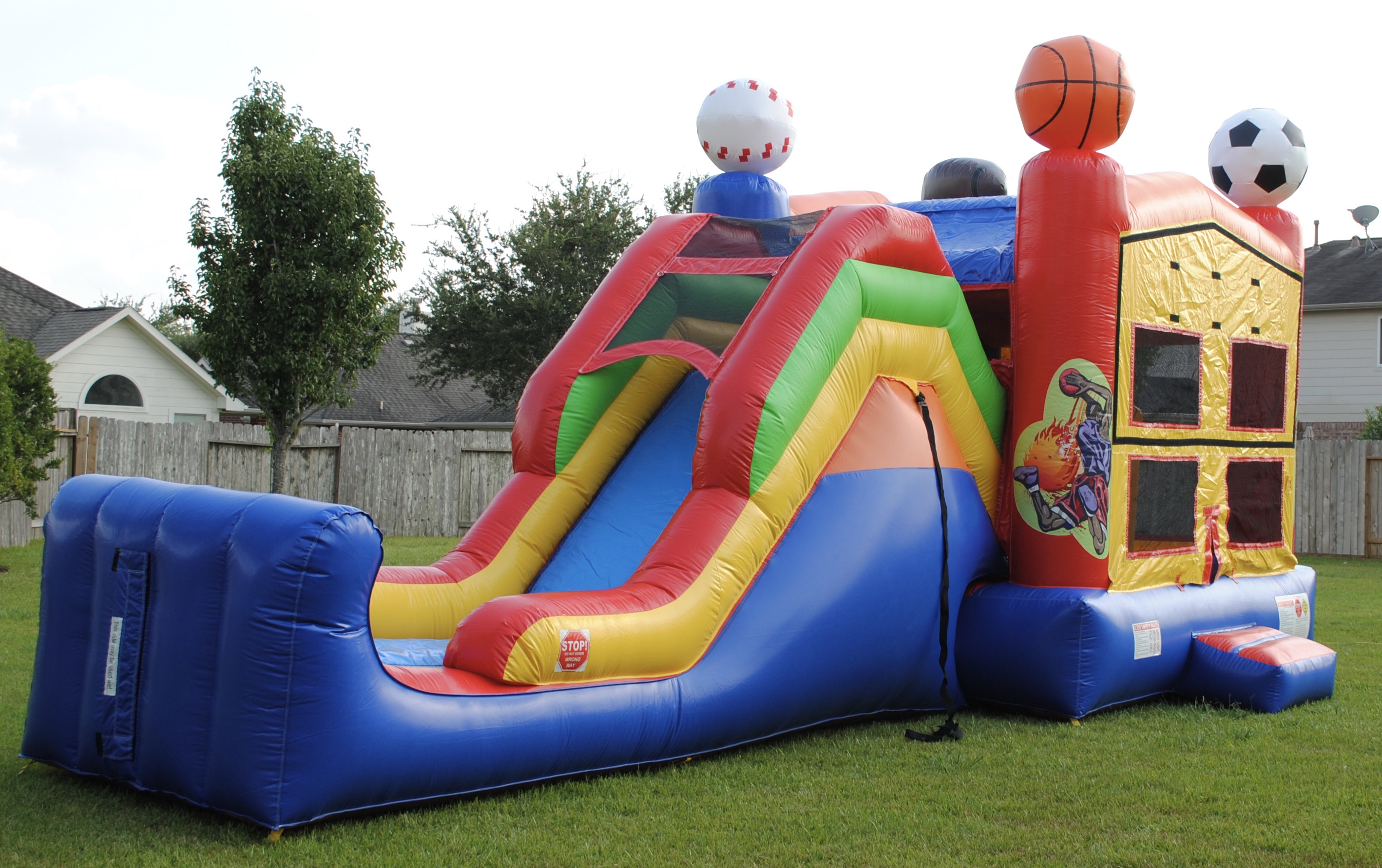 Party Rentals Fresno
Looking for an inflatable bouncer upgrade? We have combo bouncers that bring in extra features to the basic bounce house. Bounce and Slide with these fun inflatables.
There are lots of party rental companies in Fresno, TX; however, finding a professional and dependable company for your upcoming important event can be somewhat daunting. When it comes to memorable party rental services, Party Rentals of Houston is a name to reckon with due to its spectacular services. That's why Party Rentals of Houston is a one-stop shop for clients in need of dependable event rental facilities in Fresno, TX.

Party Rentals of Houston is a privately owned and managed business. We have been providing rental services to a huge and diverse clientele in Fresno, TX since 2017. You should know that we give precedence to the safety of our customers and follow all the hygiene and cleanliness protocols when providing party rentals solutions to our valuable clients. So you can rely on us for a broad array of party rental solutions in order to make your upcoming event a roaring success.


Party Rentals of Houston is managed by a professional team. So if you are looking for ways to make your next event a memorable affair, Party Rentals of Houston should be your first choice. Our party rental solutions are available in varied themes, types and dimensions. Whether you are tying the knot, planning a birthday party for your child, having a family meetup or picnic, organizing a business meeting, a church fundraiser or festival, a school gala or carnival, Party Rentals of Houston pledges to make your special day unforgettable for your guests.

Thematic events are our specialty. With more than 30 themes to select from, our clients are never short of options. If you are having a hard time deciding the most suitable theme and solution, our highly competent and experienced staff is there to assist you at every step.
Party Rentals of Houston is a highly dependable company because of its prompt and punctual delivery of rentals. Brainstorming and planning is done ahead of an event by our team for a smoother and error-free execution. Our equipment is latest and well-maintained. Furthermore, the safety of our clients is an uncompromising aspect; hence, all inflatables rentals are meticulously cleaned and the used articles are serviced after each event.

Everyone wants their event to be the talk of the town and Party Rentals of Houston is here to actualize this dream. Just go through the wide range of rentals on our website, shortlist the theme most appropriate for your affair, and leave the rest to us! You won't be disappointed, rest assured. Go ahead and book an event RIGHT AWAY!
Inflatables Party Rentals Fresno, TX
Undoubtedly, Party Rentals of Houston is offering its clients the best inflatable party rental collection. No matter what the theme and occasion is, our inflatable party rentals are going to be the center of attraction. Add a dash of fun and adventure to your event through erecting unique inflatables like obstacle courses, slip and slides, bounce houses, and lots of others at your party. Thus, Party Rentals of Houston has something for everyone. Our fun-filled inflatables are guaranteed to make even the grown-up guests jump, roll, hop, and squeal around like kids at your event.

A standout feature of Bounce House Rentals Fresno, TX, is providing a fun-filled yet completely secure event experience. Our skillful and trained staff works diligently so that you and your guests can have the most enjoyable experience. They also make it a point to carefully sterilize the full rental setup after each and every event. Your guests are just like our guests; hence, their safety and comfort are our personal responsibility.

Do you have an upcoming occasion that you need help with? Event Rentals in Fresno, TX is your best bet. You would be blown away by our wide range of impressive inflatables! For having a guaranteed fun-filled party experience, contact us today!

Bounce House Rentals Fresno, TX
What sets apart Bounce House Rentals Fresno, TX, from the competition is its huge, unique and impressive party rental range. Our inflatable bounce house collection is available for rent for clients in Fresno, TX. With more than 30 themes to choose from for your occasion, you cannot go wrong. There is a bouncer out there that is sure to get the most uptight guests to loosen up and have fun.

A bouncer goes by many names: a bounce house, a bouncing castle, a jumping castle, jumped n bounce, a bouncy castle, etc. Kids can do a jumping jack, a moonwalk or a space walk on it. Irrespective of the name and shape of the bouncer, one thing is
garanteed: Rollicking fun-filled hours for the little ones!

Be it your kid's school fair or carnival or his or her birthday party, Bounce House Rentals Fresno, TX, has everything you need to wow your little guests and provide them with a synergistic and fun-filled experience. A small, cozy backyard affair or a full-scaled corporate retreat, we will cater to both with appropriate bouncing setups and the same degree of enthusiasm and professionalism.

Our bounce houses collection is the most fun and impressive one in Fresno, TX. There are more than 30 themes offered by us, so you can choose the perfect backdrop for your occasion. Your little one has a favorite cartoon character? No problem! Just let us know your requirements and our team is going to tweak an existing party theme to create a one of its kind birthday party theme for your kid.
Combo Bounce House Rentals
Combo bounce houses are ideal for those who are looking for something more than the regular stuff. With nifty add-on features and extensions like slides, hoops, jumps, obstacles and walls, combo bounce houses are highly interactive and entertaining and will keep the guests hooked on for hours. We can rent a wide variety of combo bounce houses, such as a a 4n1, 5n1, or even a 7n1 combo and professionally set them up at your event. That's why we are known as the best event rentals in Fresno, TX.

Moreover, we understand the dream of parents to make their child's party fun-filled, enjoyable and most memorable. Our inflatables offer an awesome variety: a main area for kids to jump and bounce in, walls and ladders to climb, hoops to maneuver and a slide to enjoy.

So, they have all the freedom to jump around without any threat of injury. Whether it's sunny or wet, our slide and bounce combos can be customized according to the weather outside. So, focus on the fun and let Event rentals in Fresno, TX, handle all your party planning hassles.
Wet/Dry Combo Bounce Houses
If you want to throw a sizzling summer fiesta, Water Slide Rentals Fresno, TX, should be your first choice. We can easily complement your bounce house with a spectacular water slide and convert it into a mini water park, as we specialize in both wet and dry options.

If you are holding a party for your children and their friends, we all know that there is nothing kids love more than water play in summers. What can be more refreshing than going up and down a water slide on a hot day with your gang? For a hit event, choose our wet/dry combo bouncers, where a few simple tweaks can transform a bouncer into an amazing mini water park.

Water Slide Rentals Fresno, TX
Summers are here and you are planning a party. You want to show your invitees a good time but you have fallen short of ideas. Let our experts assist you in coming up with a perfect plan.

All you need is a water slide to give your guests an unforgettably refreshing experience. Who wouldn't enjoy a splash and dip in cool water on a hot sunny day! Luckily, we provide water slide rentals in Fresno, TX. Rest assured, our inflatables are clean and germ-free. For complete water slide rentals Fresno, TX, rely on us.

We have a huge and assorted collection of water slides.
Whether you are looking for a small water slide, just above 12 feet, or a jumbo sized one, comprising 22 feet, you are going to find what you need with us. Whether it's a small homely affair or a big corporate one, we provide the same level of service to both. Our safety standards are meticulous, so you don't have to worry about a thing.

It's not just summer parties, Party Rentals of Houston has fun-filled provisions for events taking place in winters and springs. Our dry inflatable slides can be the best attraction in your spring or fall fiesta. So even if the weather is a bit unfavorable, there is no reason your party cannot go on! It's understandable that not everyone is inclined towards the slides in chilly weather, but guests, particularly children, will still get drawn towards our dry sides due to their well-decorated visual appeal.
Obstacle Course Rentals Fresno, TX
Parties are not just aimless fun, kids and adults love to compete for a prize often enough. An obstacle course can be a fun and challenging attraction in your event. Party Rentals of Houston's Fresno, TX, also specialize in this area and provides obstacle course rentals.

A little bit of healthy competition can keep things fun and interesting for your guests. So if you want to add pizzazz to a cut and dried affair like a birthday, a work retreat, a church event or a school festival, do consider renting an obstacle course.

Contrary to the perception, obstacle courses are not just meant for the young but the mature lot also tends to enjoy its challenges. Obstacle Course Rentals Fresno, TX, has a solution for every occasion, irrespective of its size and nature. A17 feet rock and climb a slide is a perfect medium-scaled challenge, while a 70 feet extreme obstacle will test the limits of the guests with an extreme adventure streak. They will slide, dig, bounce, roll, crawl, and jump for hours and won't feel bored.
Concession Rentals Fresno, TX
If you are wondering whether a party rental is a good idea for your occasion, here is why you should consider it: rentals are a lot of fun and can infuse vibrancy in an otherwise dull and boring affair. They tend to keep people purposefully engaged in fun acclivities for a longer time. Attractive concessions or fun-filled party and carnival contests, interactive games, sporty events and backyard games, we are your alleys when planning a social occasion. We would ensure that everyone would end up having a rocking time at your event.

An activity that involves your guests making a beverage or food at your party is a sure shot winner. That's why funnel cake makers, frozen drink machines, cotton candy machines, hot dog makers, snok one machines, or popcorn machines are usually the center of attraction for guests at parties. Thinking about installing one at your event? Great! We have a bevy of options for you to check out in our concession section.
Dunk Tank Rentals Fresno, TX
If you haven't experienced a dunk tank then you have no idea what you are missing. Besides being amusing, dunk tanks help in bringing down the barriers among coworkers and bosses, teachers and students. They imbibe a competitive spirit not only in the dunkee and the dunker but also in the cheering crowd.
Want to raise some funds for your cause? Have a dunk tank at your affair. Trust the professionals at Fresno, TX, tank rentals to get the logistics right, so that you and your guests can have a safe and enjoyable experience at our dunking booths.

It is generally assumed that dunk tanks can be messy and unhygienic; however, we guarantee a completely neat and safe experience to your guests. Not only will they be cheering a dunkee taking the plunge but would also be standing in line to be the next one. Hurry up and book a dunk tank for your party from event rentals in Fresno, TX.
Table and Chair Rentals Sugarland, TX
We understand that guests dig great food and energizing drinks as much as activities and games. A scrumptious menu is a crucial aspect at any gathering, be it a corporate affair, a nuptial, a birthday, or organizing a musical performance, which needs to set appropriately in order for the guests to enjoy. Table and chair rentals Fresno, TX, can, therefore, provide you with dazzling catering and seating amenities to make your event a success.

Party Rentals of Houston can furnish you with tables and chairs for your guests. We offer a wide range of choices to suit your theme, requirements and party's ambiance. Guests are bound to enjoy themselves more at your event more when they have a comfortable and accessible place to sit.

We understand that you don't want to break the bank when it comes to chairs. That's why Table and Chair Rentals Fresno, TX, can provide you chairs that are comfy and affordable. Whether you want your guests to sit in a circular arrangement or a rectangular one, we have the perfect tables to suit your seating plan and available space. To iterate, our seating amenities are durable, comfy and thoroughly clean.
Why Choose Party Rentals of Houston in Fresno, TX for Your Event Rental Needs?
We offer a comprehensive range of event rentals in Fresno, TX. Whether you need inflatables or party amenities, you can reply on us. We have experts onboard who would assist you at every stage to ensure that your event is a big success.
Sterilized Inflatables
A dirty inflatable is not just a put off but the germs on it pose a serious health risk to you and your guests. It is for this reason, Party Rentals of Houston has strict hygiene protocols and also dual checks in place to ensure the sterilization of all its rentals. After the end of an event, the used inflatable is thoroughly washed and disinfected before being utilized at the next party. That's why our serviced inflatable are able to enliven each occasion with their bright colors.
Highly Professional Customer Care Services
Strong customer care service is what sets us apart from other event rentals in Fresno, TX. We have a team of professionals in place to ensure smooth and problem-free execution of clients' events. They are prompt, purposeful and dependable and would go to all lengths to ensure that everything at a client's event goes according to the plan and maybe even better.
Designing an event is not an easy feat. Luckily, you have us as an alley. From planning to execution, our staff is there to assist you at every stage. By reducing clients' planning stress, we enable them to bring their best event-related ideas onboard. We would help you choose the most suitable inflatable and articles for your event. With every detail taken care of and executed to perfection, rest assured your guests will not stop raving about your event for a long, long time.
We give our undivided attention to every event in order to maintain high quality and safety standards. For us quality is far more important than numbers. That's why Party Rentals of Houston is a name to reckon with.
An Array of Party Rentals to Select From
Party Rentals of Houston has a wide variety to offer to its customers in terms of inflatables and related articles. Our offered event rentals in Fresno, TX, can be customized according to any need, budget, and size.
Children can be quite obstinate in their choices and difficult to please. But we are sure that with 30 varied and colorful themes to choose from, your little one wouldn't be short of options.
Whether you have chosen your roof or your backyard as the venue for your party, you can depend on us. Choose a suitable inflatable from our assorted range and leave the rest to us.
Accessibility
Party Rentals of Houston allows its clients quick and hassle-free connectivity through its website. Instead of having to visit in person, clients looking for party rentals in Fresno, TX, can make online reservations from the comfort of their homes. Here is what you have to do: log in to our website, see whether your desired rental is available on your wanted date or already booked, make your reservations accordingly through clicking the press button and add the required details. We aim to provide a quick and seamless and contactless method for our clients because we value their time.
Individually Owned and Managed
We have been in business since 2017 as a group of passionate individuals. You don't have to deal with the typical go-between and middle-man and expect to get professional and individualized service every time. We stand out among event rentals in Fresno, TX, due to our professionalism, original ideas, and seamless execution. Ready for an unforgettable rental experience? Let us know your specifications and leave the rest to us.
Special Offerings for Our Loyal Customers
If you have ordered an inflatable from us in the past, we value your trust in us. Discounts on further orders are our way of saying thank you. We are also inviting potential clients to avail our discounted deals on event rentals. Likewise, the customers who endorse our Fresno military staff and emergency authorities are also eligible for deep discounts.
We are Your Ultimate Event Shop
When you come to us looking for event rentals in Fresno, TX, you get the complete package. Your search ends here, as you are going to find all the services under one roof. We can eliminate all the hassles associated with the planning of your event once and for all.
No matter what you need at your event, a water slide, a bouncer, a food processor unit or simple tables or chairs, we have got it all. You no longer have to run after different people for different things, as Party Rentals of Houston is offering all the services under one roof. You can trust us for seamless and professional execution of your event.
Whether you have a birthday party or a wedding anniversary, a school carnival or fair, a church meetup to plan and execute, you no longer have to worry. Party Rentals of Houston is the only solution you would ever need. Just let us know your requirements and leave the rest to us. We know what it takes to bedazzle even the most hard to please guests. They would be bowled over by the impressive services they would experience.
We Deliver Fun to You
We deliver services of high quality in different locations near Houston which include
Missouri City
,
Sugar Land
,
Fresno
,
Riverstone
,
Arcola
,
lowa Colony
,
Rosharon
, and surrounding areas. If you have questions about delivery, send us a message.