Water Slide Rentals For Your Next Party
  Water Slides
Make A Splash with Water Slides & Dunk Tank Rentals!
Turn on the water and get ready for wild summer fun! The sun's out but that doesn't mean your party's going to be a bust. Call up the crew and get ready for some exciting units that consider water's best friend.
Note: Our water slides and slip and slides require 1 three-prong outlet for each blower and a 50 feet water hose to connect to the inflatable. Factor 45-60 minutes to fill up a water slide.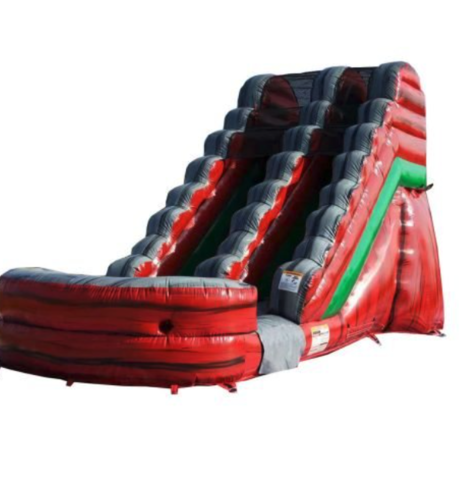 Featured Water Slide Rental
Midnight Water Slide
The Midnight Water Slide from Party Rentals of Houston can easily be the centerpiece of your next party or event. While this slide does require a 19' high area, your guests will be squealing with delight as they climb up and slide down this waterslide. The bright colors will definitely attract attention and with our all-day rentals, you will be able to enjoy it throughout the day. Kids of all ages (yes parents that means you too) will be able to not only take the opportunity to beat the Texas heat, but make a splash while doing it.
Book Now!
Party Rentals of Houston Has The Best Water Slides For Rent In The Area
It seems like we are always looking for a way to beat the heat in Texas, but we have found the answer. A water slide rental!!

There is no better way to spend a day than by spending time with your family and friends. With a water slide rental from Party Rentals of Houston, you can do that and enjoy the thrill of sliding down the slide and splashing down. Whether you are looking to host a backyard party, church event, school function or even a corporate event, we have a slide to meet your needs.

All our water slides and other rental items are inspected, cleaned and sanitized between each rental for your children's safety. We take great pride in offering a high-grade selection of water slide rentals for your celebrations or events. No need to stress over a raggedy, unclean water slide that is held together with duct tape. All our units are extensively examined and in tip-top form prepared to go for your occasion. Our customers love us for their water slide rentals because they understand they can count on us to provide quality rentals. Our reviews show how satisfied they are and we welcome you to check them out.
Water Slide Safety Is Our Top Priority
Water slides are the perfect way to have fun beating the Texas heat. All of the water slides from Party Rentals of Houston are made from commercial-grade materials and include the latest safety features. With all of that, it is easy to say that our waterslides are designed to have fun. Kids of all ages love our water slides and can enjoy them to have some safe and wet fun.

At Party Rentals of Houston, many of us are parents as well and want to ensure everyone's safety. In order to do that, we clean, inspect and sanitize all of our water slides and other rental items after each rental to be sure we are always delivering inflatable fun that is ready for your party.

We also love to read Google Reviews from our customers and we encourage you to do the same to see all of the fun that our past customers have had with our water slides at their parties and events.

Party Rentals of Houston strives to offer the best customer service that can be found in the party rental industry. We can't wait to work with you for your next water slide rental.
The Houston Area's Favorite Water Slide Rentals
Our selection of water slides is sure to give you the chance to find a way to have some fun and make a splash at your next party or event. We also offer FREE delivery, the best customer service, and have a knowledgeable staff that can help answer any question you have about our water slide rentals. We do all of this and make the reservation process easy as well. Once you make a reservation with us, you can focus on the rest of your party planning tasks. On the day of your event, one of our team members will deliver your water slide and other items you reserved. We will set everything up and ensure you know how to safely operate the slide. You get to be the hero and your kids and their friends will love the chance to slide the day away.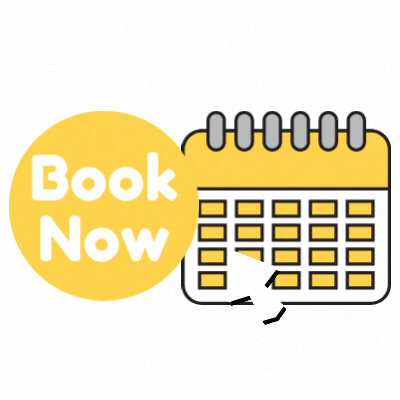 How Do I Rent A Water Slide?
Making your party and event reservations with Party Rentals of Houston is fast and easy with our online reservations system. Just follow the following steps and click the link below.

24/7 Online Ordering Process
The Reservation Process is Super Simple:

1. Select the date and times of your party's event
2. Select the water slide you are interested in
3. Input your information, as well as where the event will be held
4. Pay a small deposit or pay in full
Our Service Area
Proud to Serve The Following Areas:
If your party or event is beyond that radius, just let us know! We may be able to make special accommodations to suit your event.
NOTE: Fees may vary depending on how far you are outside our service area.
People Who Rented Water Slides Also Considered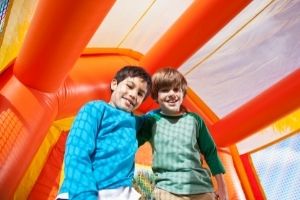 Bounce Houses
Bounce Houses are a great way to give your kids a place to hang out with their friends and bounce the day away. Our large inventory is certain to have a style or character that will match your party theme.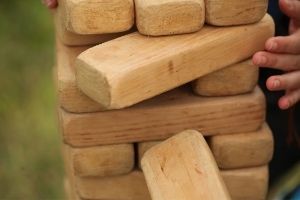 Awesome Games
Not everyone can bounce all day. Our Awesome Games will give your guests something else to do in between their jumping adventures. Kids will enjoy challenging heir friends and parents love our games too.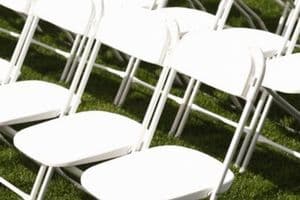 Party Extras
Our Party Extras include the items you need to create the perfect event. Our tables and chairs will give your guests a place to sit and our concession machines will give them something to snack on.
Frequently Asked Questions About Water Slide Rentals
Does the price include set and delivery?
Yes, although additional fees may apply for areas farther out. Remember prices do not include sales tax.
Do you deliver to other cities?
Yes, but once again please be aware that due to rising gas prices and the possible need for an extra truck and labor that travel fees can be quite high. Please call our office for a current quote.
Does the rental time include your set up time?
No. We arrive early to set up so you get the entire rental time to play.
That depends on how many rentals we have that day. Generally we arrive 1-3 hours before the rental time begins. If we have a lot of rentals that day, we may need to set up as early as 4 hours in advance. If this is the case, we will call the Friday before to confirm that someone will be at the party location.
We've rented some really dirty jumps from other companies in the past. Are they always that dirty?
No. The jump should be clean when you get it. Party Rentals of Houston cleans and disinfects after every rental. This helps us ensure the next customer receives a clean and safe rental item.