Water Slide Rentals Sienna Plantation, TX
Interested in water slide rentals in Sienna Plantation, TX? Look no further! Party Rentals of Houston Event Rentals has the largest selection of bouncy houses right here in Missouri City. With over 30 themes to choose from, finding the right water slide for your event will be a cinch. We have a wide selection of sizes too, allowing us to accommodate any size event.


Whether you are looking for water slide fun for a birthday party, corporate gathering, church function, community event, family reunion, or any other event you can think of-we've got you covered! If you're looking for the best inflatable water slide rentals in Missouri City, Texas, call, text, email or start a online chat with Party Rentals of Houston today to get started!
Order-by-Date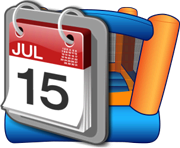 Package Deal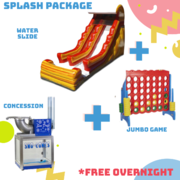 Jumpers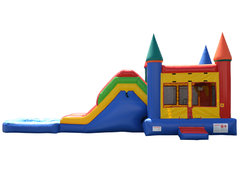 Water Slides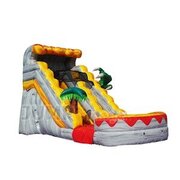 Awesome Games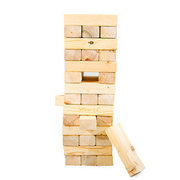 Concessions and Extras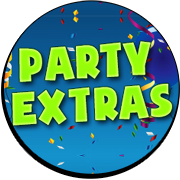 Obstacle Courses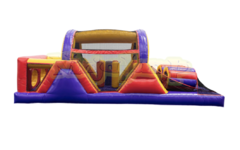 One word: FUN! Water slide provide hours of fun and entertainment for kids of all ages. If you are hosting an event where children will be in attendance, an inflatable water slide is a must. There is a reason the kids love them and here is the top five reasons why you should have one at your next party.


You are guaranteed to impress your guests with a high-quality, clean water slide for the little ones to enjoy. Sit back and watch them jump, tumble, laugh and play with their friends. What a great way to entertain them for hours just like we did when we were kids.


Whether we used to call them bouncy castles, fun jumps, fun jumpers, spacewalks, moonwalks, moon bounces, bouncers, jumping jacks, jumpy castles or any of the other crazy names people call them, they all meant one thing which was hours of laughter and fun!


Safety First


At Party Rentals of Houston safety and cleanliness is our number one priority. We provide immaculately cleaned and sterilized water slide to our clients; they are thoroughly cleaned after each use.


Our water slide are in perfect condition when we rent to our customers. You won't find any dangerous rips, tears or sharp edges.


Our mission is to provide safe, clean fun for every child at your event. We even provide toddler specific jump houses for the littlest of jumpers. No need to worry about bigger kids overwhelming the little ones.
The Widest Selection of Inflatable Bounce House Sizes
We offer party bounce house rentals in Missouri City of all sizes from standard bouncers, to combo bouncers, to toddler bouncers.


The type and size of bouncer you choose for your event will vary depending on many factors such as; the size of your event and the age of the kids expected to be present.


For a simple backyard birthday party, a standard bouncy house may be the perfect fit for your party goers. Large enough to accommodate a birthday party, but not too big that it will overwhelm or crowd your backyard.


Hosting a larger event? No problem, we can handle those too! We offer a wide selection of 4n1, 5n1 and 7n1 combo bouncers to add even more fun to your event.


Combo bouncers combine the traditional bouncy house fun with other elements and spaces that help to keep the party going for hours.


Will there be toddlers at your event? If so, a toddler bouncer is a must. These smaller bouncers are designed specifically with a toddler in mind. Small enough for them to safely access themselves and enjoy jumping fun with their favorite characters.